Disheveled Stacey Dash Admits She's Not Wearing Underwear In Shocking Police Video
In a far cry from her glamorous Clueless days, Stacy Dash appeared disheveled and upset in shocking new police video obtained by RadarOnline.com.
The 52-year-old actress appeared to cry as police handcuffed and arrested her for domestic battery on September 29 at her Florida home.
"Am I being arrested?" Dash asked the officer.
"I'll tell you when we get there," the officer replied.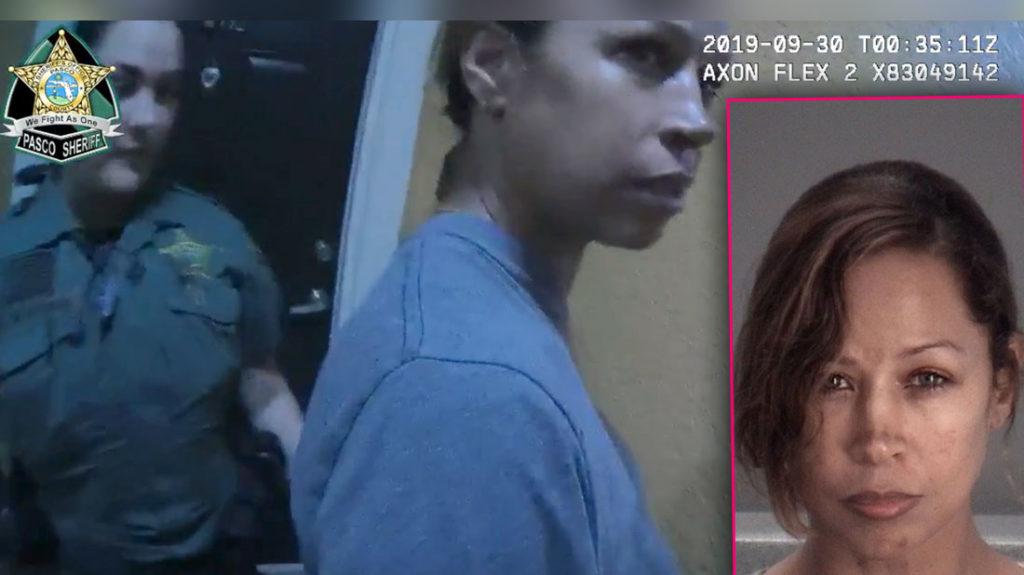 The police officer questioned her on whether she had ever been arrested previously or owned a firearm, to which she responded "no" to both questions.
Article continues below advertisement
The cop then calmly attempted to make small talk with Dash as they made their way to the vehicle, asking her what she did for a living.
"I'm an actress," Dash replied. "I did a film called Clueless....I'm taking a break. I did politics for a while. I was a Fox News contributor."
A second female officer asked if she had anything underneath her oversized teeshirt before patting her down, to which Dash admitted she was not wearing underwear or a bra.
"She has nothing on," the female officer told the male officer before putting Dash into the car.
As Radar previously reported, Dash was arrested on Sunday at 7:45 p.m. after a fight with a man.
According to a police report obtained by Radar, Dash "slapped" and "pushed" the male victim.
While authorities would not confirm the victim's name, other reports identified him as Dash's husband, attorney Jeffrey Marty.
She was then transported to a local jail, and stayed there overnight before being released 15 hours later on a $500 bond.