Divorce, Lawsuits & Custody Battles! Sonja Morgan BLOWS UP At Ramona Singer, Declares 'You Couldn't Handle A Day In My Life!'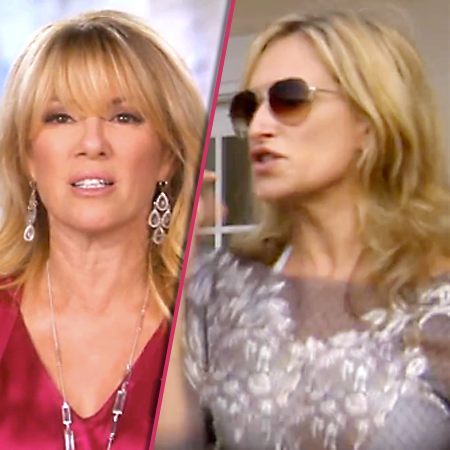 Fireworks and fights are about to explode between the Real Housewives of New York City ladies on the upcoming episode.
In a surprising twist, Sonja Morgan and her BFF Ramona Singer end up in a heated blowup after Singer said some unkind words.
"You don't have a lawsuit. You don't have divorce. You don't have a custody battle. You couldn't handle a day in my life," Morgan ranted to Singer as their co-star Aviva Drescher looked on.
Article continues below advertisement
Morgan continued to question her pal's comments, which remain unknown to viewers.
"That's just really low blow!" Morgan yelled.
"I'm keeping my sh*t together, and I need you to be a friend! You're not a friend I want to be around."
Meanwhile, Kristen Taekman became a victim of the "Singer stringer," after trying to get involved in the other ladies' drama.
In the clip, she scolds Singer for RSVP-ing and then not showing up to Heather Thomson's 10-year anniversary party.
"You really should have said you weren't coming," Taekman said to Singer.
Singer got in her co-star's face -- clearly annoyed.
"Now you talk? Usually you just sit there and look pretty with a smile on your face. It's none of your business," Singer said.
That wasn't the only veteran to scold new cast member Taekman.
"If you're going to say you're not going to get involved, then shut the f*ck up!" Drescher told her.