'SNL' Skewers Obamacare, Suggests Going To Medical Porn Sites Instead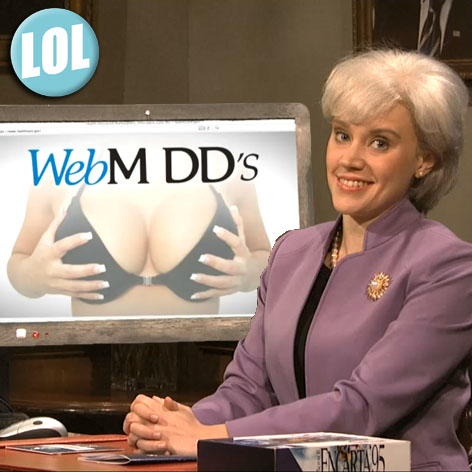 As if the Obamacare website didn't have enough problems, now Saturday Night Live is in the act, with suggestions on what frustrated users could do until the site is fixed.
With SNL regular Kate McKinnon playing a spot-on perfect Health & Human Services Secretary Kathleen Sebelius, the bit offered a variety of options of what to do until the Obamacare website is working.
Try Kayak and make travel plans to go to Canada where you can buy less expensive prescription drugs was one idea.
MORE ON:
Saturday Night Live
Article continues below advertisement
Even better, McKinnon as Sebelius, suggested visiting several "medical porn" sites including Doctors Without Boundaries and Web M DDs!
You'll laugh until it hurts, and you can watch it here: