Frightening Video Shows Moment Live Snake Falls From Overhead Plane Compartment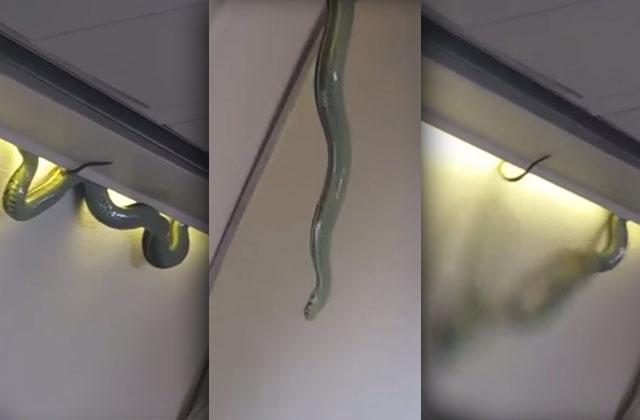 Terrified passengers got more than they bargained for Sunday night when a large snake fell from an overhead plane compartment on an AeroMexico flight!
The scene was something straight out of Snakes On A Plane, however, this was no movie. A passenger captured the bizarre scene as the snake slithered and dangled from above. According to reports, the plane was given priority landing status in Mexico City, where personnel "secured the reptile."
Article continues below advertisement
AeroMexico has not yet determined how the snake ended up in the cabin, but claims it is working to prevent similar incidents in the future.