Meet Lord Disick! Kourtney Kardashian's Baby Daddy Scott Throws Wild Party When She Leaves Town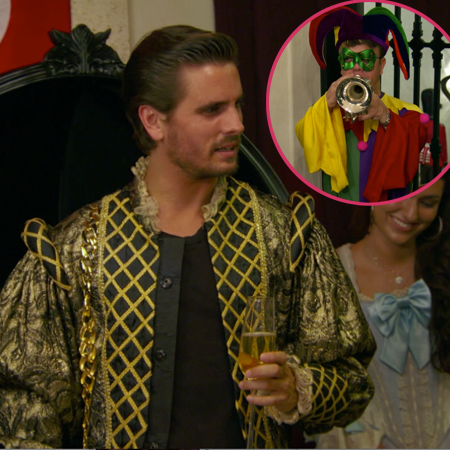 Article continues below advertisement
With a little person dressed as a court jester, big breasted women throwing flower petals on the ground while he walks and booze flowing, Lord Scott throws a raucous party.
"The girls are gone so I figured what better way to share my royal title with some of my friends and let them feel what it's like to be me," Scott graciously says, before revealing his true feelings: "But only for a little bit. Then they have to leave like peasants."
With his ego on full display, Scott reveals why he is dressing up like a royal: "It's finally time for other people to appreciate the Lord!"
Kourtney & Kim Take Miami airs on E! Sundays at 9/8c.