'Saturday Night Live' Goes Nostalgic With Justin Timberlake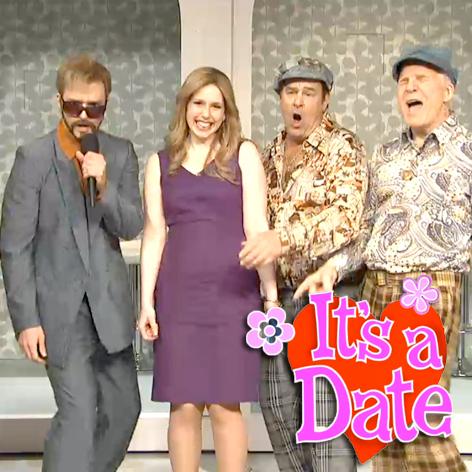 Justin Timberlake brought the sexy and the funny back to Saturday Night Live. As the host and musical guest last night, he was joined by many of the favorite cast members from seasons past in his monologue and several of the sketches.
In a TV dating show bit, he reunited with former regular Andy Samberg as an R&B duo -- their 'D**k In a Box' routine was one of the show's all-time bests -- competing against Steve Martin and Dan Aykroyd as Two Wild and Crazy Guys for a night out with SNL star Vanessa Bayer.
Article continues below advertisement
Aykroyd and Martin may have introduced Two Wild and Crazy Guys on SNL more than 35 years ago, but it still holds up and they gave Timberlake and Samberg a run for their money in the funny department.
But who won the date with Vanessa?
You'll have to watch here to find out!