Marco Rubio Has Another Watergate Moment -- On 'SNL'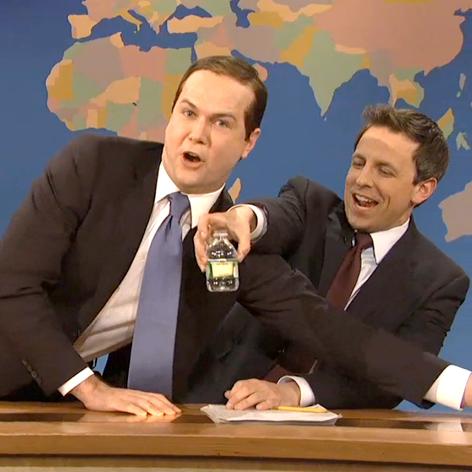 You saw it coming.
When Florida Senator Marco Rubio gave the Republican rebuttal to President Barack Obama's State of the Union address and did his embarrassingly long lunge for a bottle of water, you knew there was a Saturday Night Live skit in it.
The show didn't disappoint. During the Weekend Update segment, Seth Meyers invites Rubio -- played by SNL regular Taran Killam -- to his anchor desk for another go at getting his rebuttal speech delivered without incident.
MORE ON:
Saturday Night Live
Article continues below advertisement
Rubio/Killam accepts the offer but not Seth's suggestion that he drink plenty of water before he starts.
Killam outdoes himself, and you can watch it all here!