Legendary Film Critic Roger Ebert's Cancer Returns, Takes 'Leave Of Presence'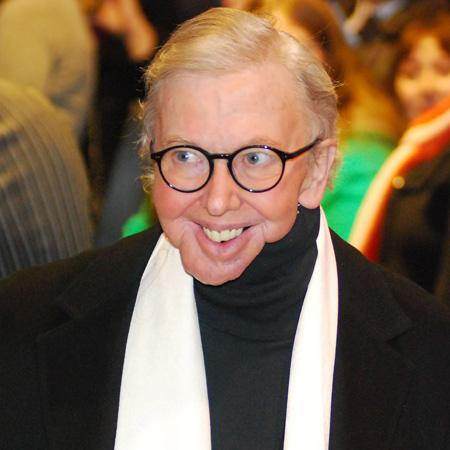 Roger Ebert's devastating cancer has returned, forcing the legendary film critic to take what he calls a "leave of presence" from his duties at the Chicago Sun-Times, where he has worked for exactly 46-years.
"The 'painful fracture' that made it difficult for me to walk has recently been revealed to be a cancer," the beloved Ebert, 70, wrote in his online journal Tuesday. "It is being treated with radiation, which has made it impossible for me to attend as many movies as I used to. I have been watching more of them on screener copies that the studios have been kind enough to send to me...
Article continues below advertisement
"At this point in my life, in addition to writing about movies, I may write about what it's like to cope with health challenges and the limitations they can force upon you. It really stinks that the cancer has returned and that I have spent too many days in the hospital. So on bad days I may write about the vulnerability that accompanies illness. On good days, I may wax ecstatic about a movie so good it transports me beyond illness," the Chicago treasure added.
Ebert -- a Pulitzer Prize winner who became a household name co-hosting movie review shows with the late Chicago Tribune film critic Gene Siskel and later with columnist Richard Roeper -- was first diagnosed with thyroid cancer in 2002 and cancerous growths in his salivary glands in 2003. Sadly, complications from the devastating disease and numerous surgeries left him without a lower jaw or the ability to eat or speak.
Article continues below advertisement
Unfortunately, his health struggles didn't end there -- Ebert fractured his hip in 2008 and again last December. His latest injury, which made it difficult for him to walk, was recently diagnosed as cancer. He's currently undergoing radiation treatments.
In the meantime, Ebert will continue to coordinate with filmmakers Martin Scorsese, Steve James, and Steve Zaillian on a bio-documentary about his life and storied career. He will also remain active on social media, RogerEbert.com and Ebert Digital, which is headed by his devoted wife, Chaz.
Ebert says he'll also continue to write and review movies on a selected basis. His announcement came on the eve of his 46th anniversary as the film critic for the Chicago Sun-Times.
In 1975, he became the first film critic to win the Pulitzer Prize.