Robin Roberts To Return To Good Morning America On February 20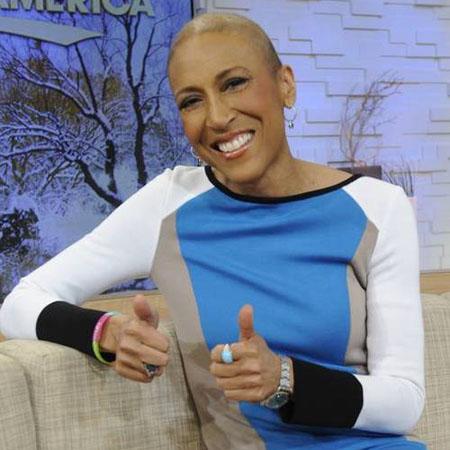 Robin Roberts will make her long-awaited and triumphant return to Good Morning America on Wednesday, February 20 - five months to the day since she underwent a life-saving bone marrow transplant to treat myelodysplastic syndrome or MDS, a rare blood disorder.
"Robin will be back on an abbreviated schedule," weatherman Sam Champion said on the popular ABC morning show Thursday, "but eventually we'll get her five days a week."
Article continues below advertisement
Roberts herself posted a note saying she's "excited to re-join my wonderful 'GMA' family. I'm also looking forward to thanking YOU ... for your many prayers and well wishes. Your compassion has been an enormous source of comfort to me and my family."
As RadarOnline.com previously reported, the beloved broadcaster, 52, announced in mid-January that she intended to return to GMA sometime in February, although at that time, she did not set a specific date.
In late January, with the blessings of her doctors, Roberts started staging "dry runs" of waking up early to go to work, getting into make-up and prepping for the show - without actually going on the air - to prepare her for her eventual return full-time behind the anchor desk.
Her return is likely to attract a large audience in the critical February ratings period, as Good Morning America continues to outperform the once-dominate TODAY show, which has fallen to second place in the ratings in wake of Ann Curry's disastrous ouster last summer.
Roberts last appeared at the GMA anchor desk on August 30, 2012.
youtube