Exclusive
Kardashians' Secret Shame: Kim's Dad Robert Involved In Bribery, Fraud Scandal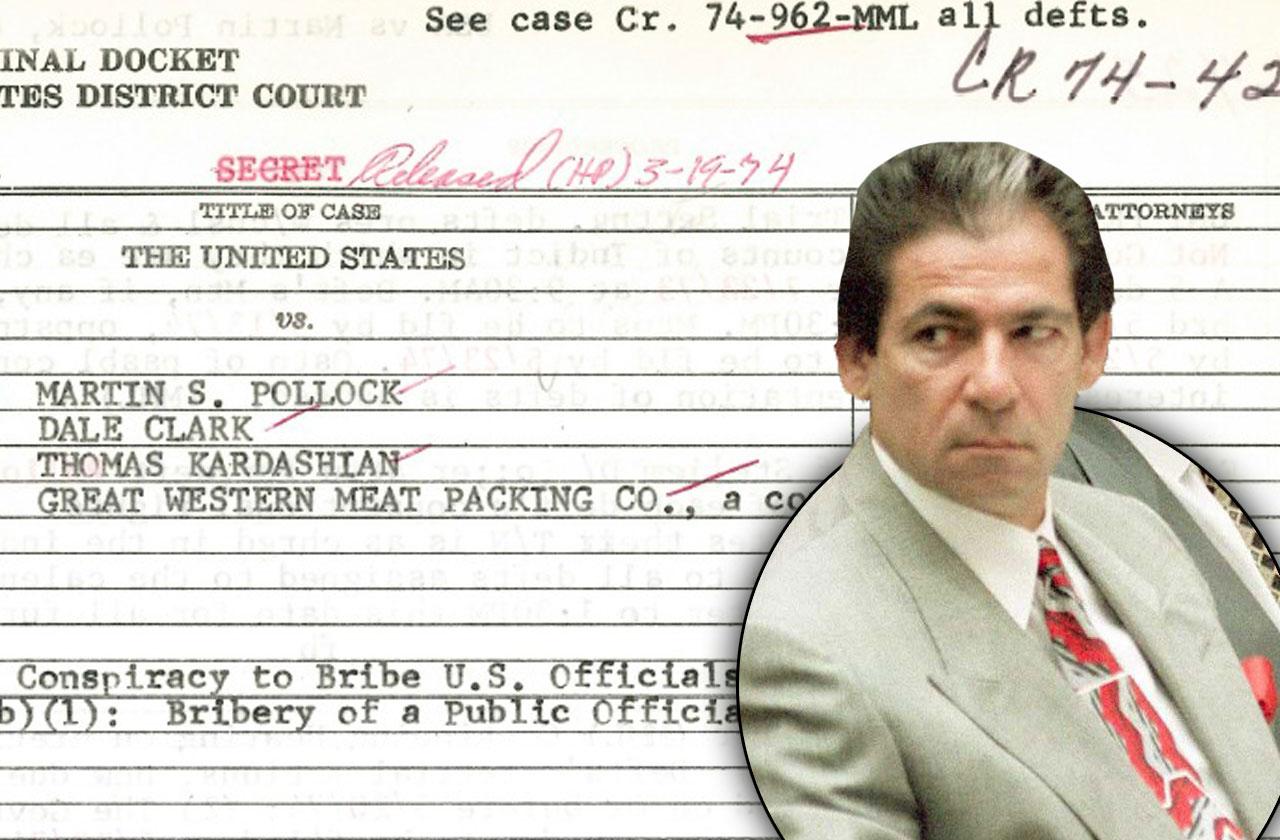 Robert Kardashian narrowly avoided a life of corruption and FBI investigations, but RadarOnline.com can exclusively reveal that his brother Thomas wasn't as lucky!
The Kardashian patriarch's family owned the Great Western Packing Company in Vernon. Calif. during his childhood, but the business was shut down by the federal government before Kourtney, Kim, Khloe or Robert was ever born. Robert was in law school at the time, but his brother was working for the company and took the fall for the family.
Article continues below advertisement
"In the early 1970s federal prosecutors began a top secret, wide-ranging probe of corruption in the city of Vernon's meatpacking industry, " Jerry Oppenheimer explained in The Kardashians: An American Drama. "And dead center in the government's net was none other than Great Western Packing, the Kardashians' long-successful family business."
Tom, then 33, was the general manager of the meatpacking plant when he was arrested for bribing or offering to bribe U.S. Department Agriculture inspectors on March 18, 1974. Radar obtained the court dockets from the cases that ensued, but Tom recalled his side of the story in The Kardashians: An American Drama.
"The FBI took me in handcuffs out of my plant in front of all the people because I was the general manager running things," he said. "It was totally unexpected. I was taken to the federal building in Los Angeles and booked. And so I was held until the attorneys got me released, which was the same day."
"Then I had to go to federal court and go in front of a judge, and I ended up pleading guilty to a felony in a plea bargain, so I didn't have any jail time," he added. "I was a young man and I felt terrible. There were two other employees who were involved in the day-to-day operations, so the three of us were indicted by the federal government."
Article continues below advertisement
"Believe it or not, it all stated with the federal meat inspectors and the federal meat graders, and they were the ones that could coerce and hold us hostage if we didn't do certain things like give gratuities and pay those guys to just do their job," he said, noting that he "couldn't use the defense that this bribing USDA graders was an industry practice."
He was placed on three years probation in November 1974, and President George H.W. Bush pardoned Thomas in January 1993 before he left office. Robert would go on to defend O.J. Simpson in his murder trial a year later, making Kardashian a household name.
Stay with Radar for more.
We pay for juicy info! Do you have a story for RadarOnline.com? Email us at tips@radaronline.com, or call us at 800-344-9598 any time, day or night.