Nine Ringling Bros. And Barnum & Bailey Performers Injured In Horrific Accident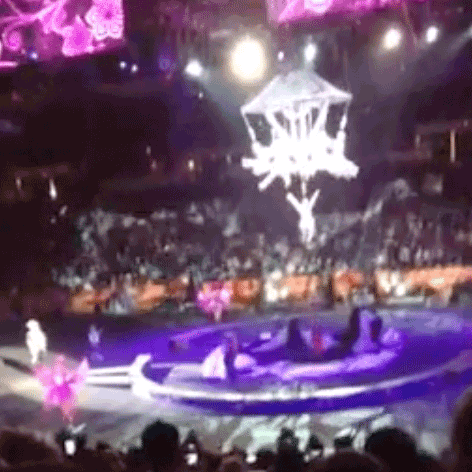 Nine circus performers and at least two crew members were injured and taken to hospitals on Sunday after an apparatus failed in front of thousands of
stunned fans.
The Ringling Bros. and Barnum & Bailey circus' dramatic human chandelier formation -- that's where eight women hang by their hair
in formation -- had just been revealed when something went terribly wrong.
The apparatus collapsed sending all the women crashing down, also injuring one performer on the ground and at least two crew members.
Article continues below advertisement
Multiple ambulances responded to the scene in Providence, Rhode Island.
Rhode Island Hospital in Providence admitted 11 patients with varying injuries, including one in critical condition, spokeswoman Jill Reuter said.
Story developing....
youtube