SNEAK PEEK: Tamra Barney & Lauri Peterson Bash Vicki Gunvalson On RHOOC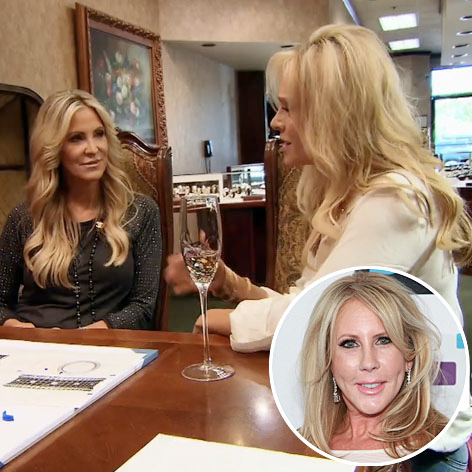 The weekly sport of bashing Vicki Gunvalson is back with a revenge on the next episode of The Real Housewives of Orange County.
The top of conversation between Lauri Peterson and Tamra Barney during their get together at an antiques store quickly turned from nicknacks to Vicki with the two women sharing how much they dislike her.
"I'm so over her being such a hypocrite," Tamra said.
Ironically, it was just weeks ago that Tamra was complaining about Lauri!
Article continues below advertisement
"Lauri came back to stir up some sh*t, she really did," Barney told her reality costars in February.
But now Lauri and Tamra on the same track, Team Anti-Vicki.
You can watch a sneak peek of the episode here.
The Real Housewives of Orange County airs on Bravo, Monday at 9/8c.