Kyle Richards Gives Her Tips For Landing A 'Hot Husband'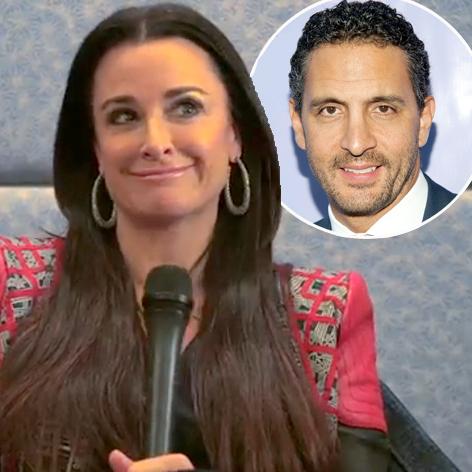 Kyle Richards is bragging that her husband Mauricio Umansky is the sexiest on The Real Housewives of Beverly Hills and is giving fans her tips on how to land a hot hubby!
"I think it's flattering that people think my husband's the sexiest husband on The Real Housewives. I agree. He is!" Kyle told OK! magazine at Mohegan Sun's Reality Check in Uncasville, CT.
And she offered some advice to her female fans: "I think my tips for landing a hot husband really are you have to be confident and you have to play your cards right. A lot of girls make a lot of mistakes out there, so be smart."
Article continues below advertisement
The Real Housewives honey, 44, who recently celebrated her 17th anniversary with Mauricio, a real estate agent, added, "to keep my marriage strong, I make sure that my husband knows he's the priority."