Rebel Wilson Dares To Bare In New Sitcom Super Fun Night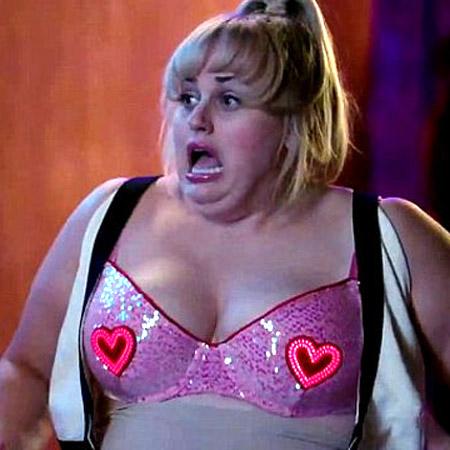 We loved her in Bridesmaids and Pitch Perfect, and now outrageous Aussie Rebel Wilson is coming to TV this fall in her own sitcom for ABC.
In Super Fun Night, Wilson, 27, once again proves she'll do anything -- and we mean ANYTHING -- for a laugh, including flashing her goods in a neon bra and panties!
The comedy centers on Wilson, as ladder-climbing (American) lawyer Kimmie Boublier, and her two equally nerdy two best friends, who live for staying in on Friday nights to have a "super fun night."
Article continues below advertisement
Their plans, however, get seriously derailed when Kimmie falls for her handsome British co-worker.
Super Fun Night -- which counts Conan O'Brien as one of its Executive Producers -- premieres this fall on ABC.