'It Doesn't Sound Good:' Melissa Gorga Admits Her Singing Voice Stinks -- And Her Husband Agrees (Somewhat!)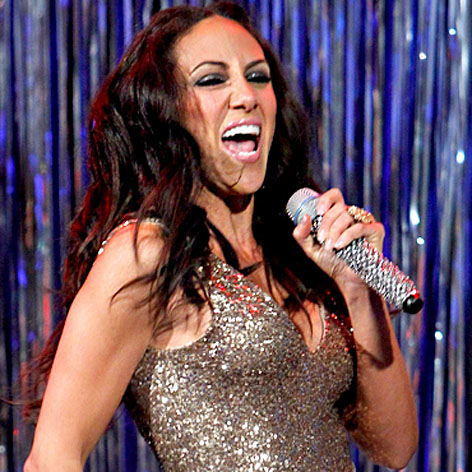 Melissa Gorga may be great at fighting with her sister-in-law Teresa Giudice on The Real Housewives of New Jersey, but one thing she could use some more practice at is perfecting her singing voice .
In a preview for the upcoming episode of RHONJ, Melissa does just that, but neither she nor her husband Joe Gorga find her abilities that great.
"I'm not going to coach you for a minute," Melissa's singing coach tells her. "I just simply need to see you do what you do with the song."
Article continues below advertisement
Melissa belts out her song for both her coach and Joe to hear.
In a confessional to the cameras, Joe admits, "My wife's voice has come a long way, but I'm the first to tell you, she's not perfect! But to me, that voice is an angel from god."
"Outstanding," Joe complements Melissa. "Very good"
But despite his direct praise, Melissa doesn't agree with what her husband said to her fact. She instead is a harsher critic of herself than her husband was when he spoke to the cameras privately.
"I'm not feeling it," she says. "It's not coming out right. It doesn't sound good."
Melissa knows she has to get her act together, though.
"I mean, it's crunch time," she states. "I have to wake up tomorrow and I got to go to this radio station to perform live. The pressures on!"