Beat That Mickey Mouse! Watch 15 Incredible Rat Tricks!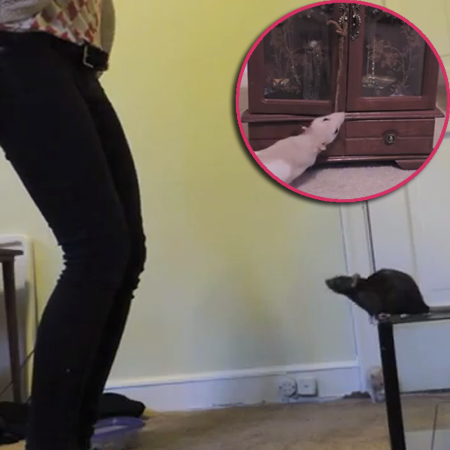 Ever since the release of the horror film Willard (the 1971 original, not the 2003 remake), we're NOT a big fan of rats, but even we have to admit Nami and Pepper are pretty darn cute – and incredibly smart!
In a video that's quickly going viral, Abby Roeser posted on YouTube 15 amazing tricks performed by her two rats.
With the video, Abby writes: "I brought Nami and Pepper home about 8 months ago. When I got them, I had no idea that they could be taught tricks. Now I've done loads of training with them. Nami (the white one) is a much faster learner then Pepper which is why she know more advanced tricks. Pepper is a bit on the slow side, but I love her just as much!"
Article continues below advertisement
Watch the video on RadarOnline.com
youtube
Since the video was posted on March 5, 2013, the video has already gotten more than 114,000 views.