Puppy Love! Is This The Best Budweiser Clydesdales Ad Ever?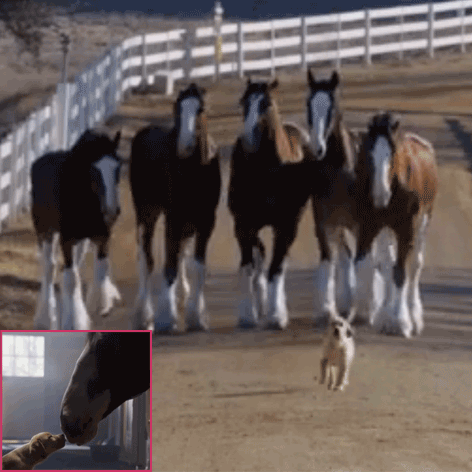 Prepare to laugh, cry and say "aaaaahhhh" all at the same time.
This year's Budweiser beer spot, airing during Sunday's Super Bowl broadcast, again features the famed Anheuser-Busch Clydesdale horses, and now with a new friend -- an adorable puppy!
Filming the advert was no small challenge for the cast and crew, all of whom had instructions not to pet the puppies so as to not distract them from their acting jobs.
Article continues below advertisement
"There were all these puppies on the shoot, and we received special instructions on the call sheet that said: 'Don't pet the puppies!,'" actor Don Jeanes, who portrays the Clydesdale trainer, told the Los Angeles Times "I could hardly stand it."
But viewers of the spot can't get enough of it. It's had over 32 million views! And that's before the Super Bowl broadcast.
youtube