Pamela Anderson Says Tommy Lee Is Cured Of Hepatitis C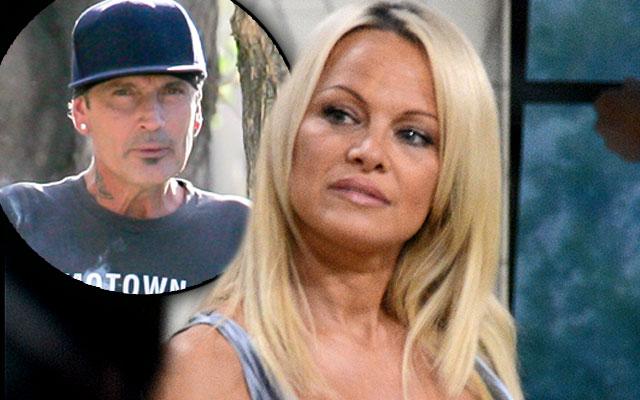 Pamela Anderson said that her ex-husband, Motley Crue drummer Tommy Lee, has been cured of Hepatitis C with the same course of treatment the gave her successful results.
"You know Tommy did it first, so he got cured first — he had a different kind of treatment because he did it a year earlier than me," the 48-year-old revealed to Entertainment Tonight. "And he was always pushing me, 'You got to do this.'"
Article continues below advertisement
The Baywatch beauty said that "about 10 years in," medical professionals told her that she "could live her whole life with this disease and … may not die from it.
"You could more likely die from something else, but you could get liver cancer; you could get all these horrible other things."
The sex symbol said that she sought to get cured from the disease — which she said she got from the 53-year-old musician in sharing a tattoo needle — for the sake of her children.
"I think it played into a lot of my decision making … trying to figure out a way to get them secure and trying to figure it all out," she said. "I know it did a number on me maybe acting out a little bit and now that I'm cured I feel like I just got all those 20 years back."
With her health in tow, Anderson vowed she's "going to go crazy" and "do every single thing she can" with her revitalized spirit.
"Every minute counts," she said.
As RadarOnline.com previously reported, Anderson's inner circle is worried that she's been partying so much after receiving the triumphant diagnosis.