Found! Bronco O.J. Simpson Used To Flee Cops After Ex's Savage Slaying Rediscovered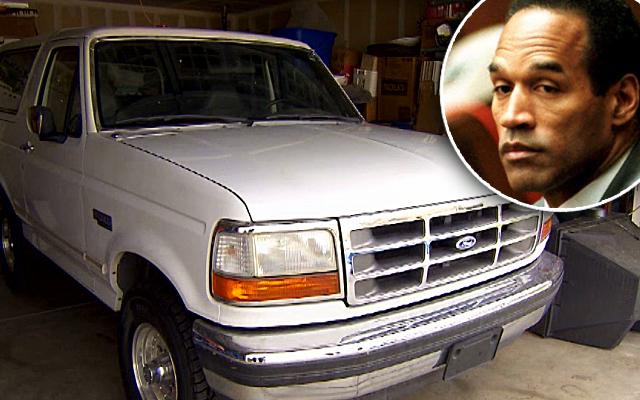 The infamous white Ford Bronco O.J. Simpson and his pal Al Cowlings were in when they led police on a chase through Los Angeles has been discovered.
Cowlings drove the truck, a one-year-old model, while Simpson huddled in the back seat as news helicopters beamed footage of the chase to homes around the country following the murder of Simpson's estranged ex-wife, Nicole Brown Simpson, and her friend Ron Goldman on June 12, 1994.
Article continues below advertisement