Exclusive
Inside O.J.'s Post-Prison Revenge Plans Against 'Traitor' Kim, According To Source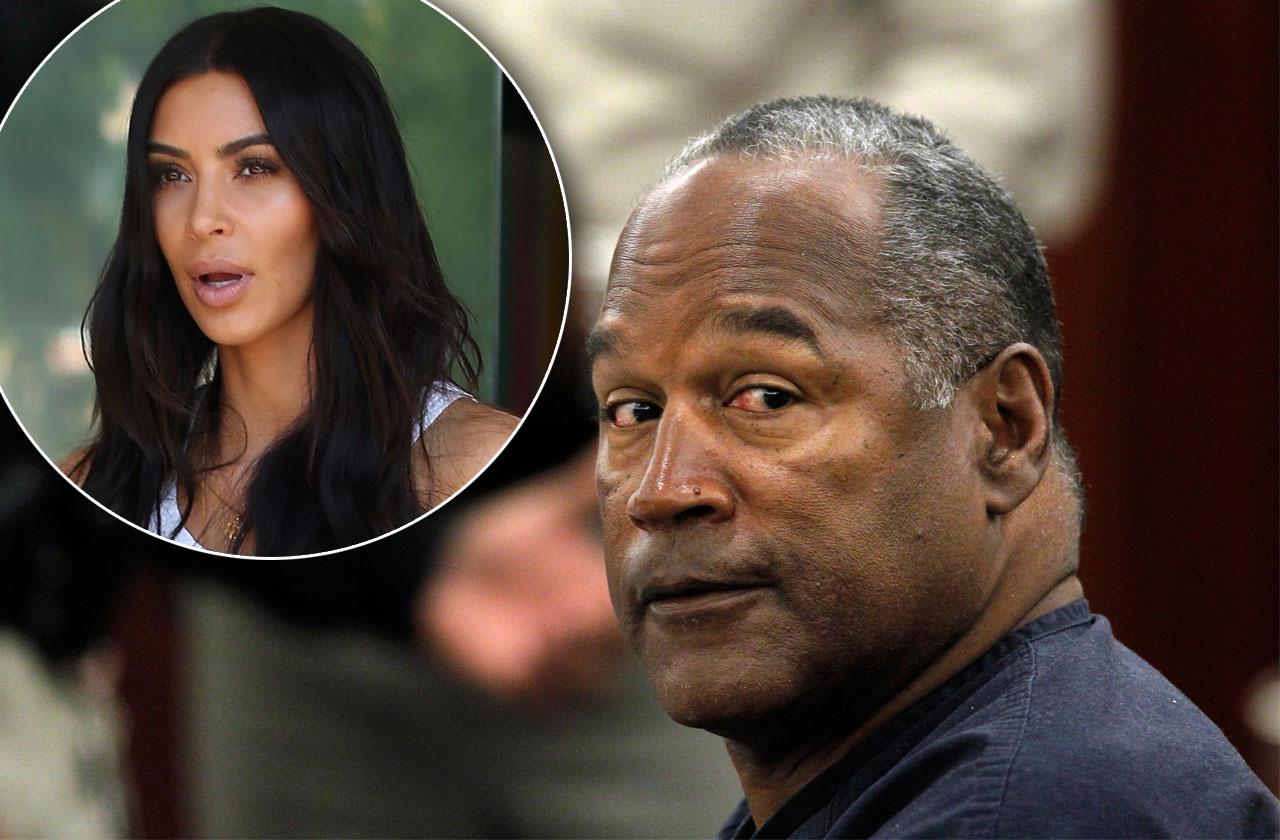 O.J. Simpson has vowed to get revenge on everyone who labeled him a killer — and Kim Kardashian is said to be his number one target, a source claims to RadarOnline.com. "O.J.'s got Kim in his sights," a prison snitch squeals to us. Using Simpson's own words and interviews with prison pal, Vernon Nelson, Radar has learned the disgraced former NFL star is obsessed with Kardashian, 36, believes he's completely innocent of all wrongdoing and has vowed to deliver payback.
Article continues below advertisement
"Tell them to expect me like they're expecting Jesus to come back because I'm coming!" Simpson, 70, allegedly cryptically quipped to his fellow inmate at Nevada's Lovelock Correctional Center, where he's serving time for a botched armed robbery.
As readers know, Simpson was granted parole by the board in Nevada on Thursday, July 20, 2017. Simpson was told by the four member panel that he would be released "when eligible," which will be in October.
Nelson claims that Simpson is fixated on Kim, whom he believes to be a traitor, after learning she badmouthed him on Keeping Up with the Kardashians by implying he had a role in the 1994 murders of his ex-wife, Nicole Brown, and Ron Goldman. Simpson's entire "demeanor" changed when he talked about Kim, who is the daughter of late Robert Kardashian — a close friend and lawyer of Simpson's who represented him during the highly publicized murder trial, according to Nelson. "O.J. told me Kim's comments about him are 'traitorous! She dishonored her father by speaking negatively about me. She's two-faced,'" Nelson, who spoke with O.J., told Radar.
Article continues below advertisement
What's more is that Nelson claims, "Simpson griped, 'I always treated Kim with respect. I don't know why she would dog me out, but I guess she will do anything to promote their reality show.'" Nelson, who penned his own memoir, My Life and My Charms, also revealed, adding that the tarnished Heisman Trophy winner bashed Kim with "very powerful and serious" charges that "made the hairs on my arm stand up!"
Simpson also took a below-the-belt jab at Kim's sex tape with ex-boyfriend Ray J. According to Nelson, Simpson said: "She walks around flaunting herself. She's a thirty-something — almost 40-year-old woman — still getting naked for the whole world to see. It's disgraceful. I'm like her godfather. I don't want to see that s--t!"
Simpson also touched on his thoughts regarding Kardashian's step-parent Bruce Jenner's transformation into Caitlyn. Nelson claims that O.J. said that "Caitlyn is one of the delightful wonders of the world, and if she was in prison with him, not only would he personally request from the warden that they be cellmates, and he wouldn't be opposed to things getting cozy either."
We pay for juicy info! Do you have a story for RadarOnline.com? Email us at tips@radaronline.com, or call us at 800-344-9598 any time, day or night.