Egos Clash In The O.C.! Heather Dubrow Demands Cover Of RHOC New Cast Member's Magazine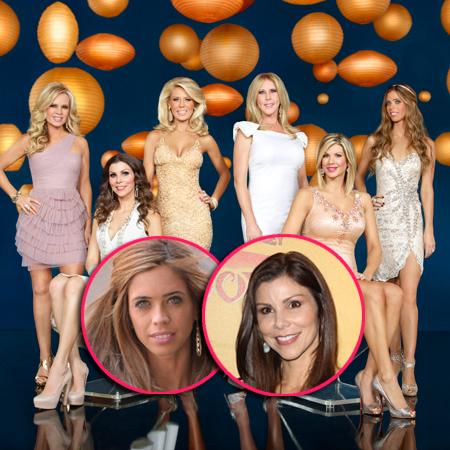 It's time for the Real Housewives of Orange County to throw out the welcome mat for their newest cast member -- say hello to super perky Lydia McLaughlin!
She may be new in town, but she's ready to dive right into the drama, and RadarOnline.com has the juicy details.
"My family is really well off," Lydia began, not hesitating to brag about how much money she has.
"I'm like a total princess, and I expect everything to always go my way."
Article continues below advertisement
Lydia and her husband own a popular magazine called Beverly Hills Lifestyle that showcases wealthy people who live lavishly.
"My husband Doug had his own design firm. He was a graphic designer and that was successful, so we started doing the magazine and we have an art gallery," Lydia bragged.
"That's what entrepreneurs do and that's why we get to live the way we do."
Lydia was able to get in touch with Heather Dubrow through a mutual friend and asked if they could meet about having Heather's house photographed for the inside of her magazine, but Heather made it clear she had no interest in being snapped for her magazine unless it was for the cover.
"We've been asked to do this before and it doesn't really do anything for us to have an inside shoot of our home," Heather explained.
"It's a part of branding and marketing, and so it helps us if we're on the cover."
Lydia let Heather know that she had to run it by her husband before she promised anything, which she eventually did.
"I have a house that's in Newport and it's amazing," Lydia explained. "The only catch is she wants to be on the cover."
Her husband explained, "The covers are always a household name celebrity. So unless she's a…"
"But how do I say that?" Lydia interrupted. "I just want to be friends with everybody and you can be the bad guy."
Tune in to the Real Housewives of Orange County Monday nights at 8/7c on Bravo.