Just In Time For Fathers Day: New Duggar Family Grandson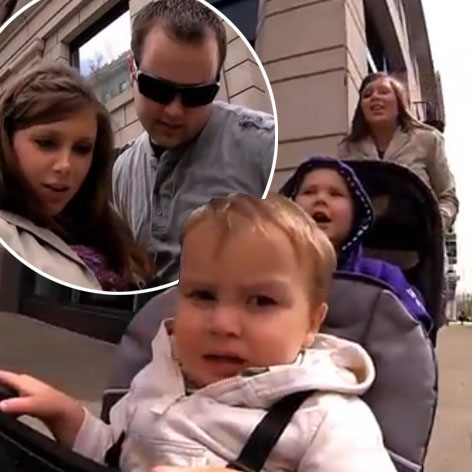 The Duggar family has gotten one bigger with daughter-in-law Anna giving birth to Michelle and Jim Bob's third grandchild, and all the drama can be seen on Sunday's episode of 19 Kids & Counting.
Anna, who is married to the Duggar's oldest son, Josh, decided to have her third child at the home of her midwife instead of at her own house.
It's an hour away, adding to the anxiety, but she has several other members of reality's biggest family there to help her.
Article continues below advertisement
You can watch a sneak peek of the episode here.
19 Kids & Counting airs on TLC Sunday 8/7c.