NeNe Leakes Calls Kenya Moore 'Delusional' And 'Unimportant' After Nasty Confrontation On 'RHOA'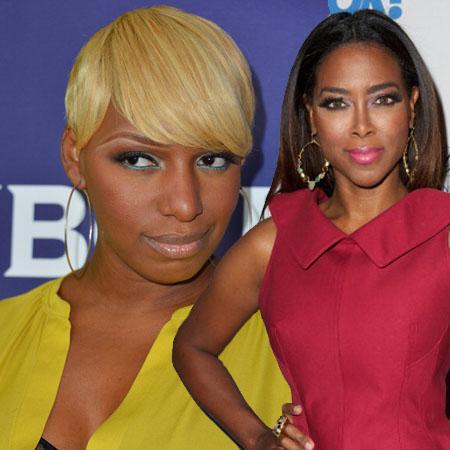 NeNe Leakes is a straight shooter, candidly opening up about her nasty confrontation with costar and rival Kenya Moore on Sunday night's episode of The Real Housewives of Atlanta.
During their meeting, Kenya called out NeNe for not reaching out to her during her eviction drama – a claim that didn't sit well with the Glee actress.
"I sat down with Miss Delusional, whom I see right through, and the first thing I told her was that 'I'm dating you! We are still getting to know each other, but because I know how to be a good friend and this is my city, I will take you to find a place to live!' Now you know what I am thinking. What business woman that's claiming to be everything is homeless?" NeNe reflected on her Bravo blog on Nov. 11.
Article continues below advertisement
Despite NeNe's attempts to help her former beauty pregnant co-star, Kenya continued to bring up old news – asking once again why NeNe and Gregg Leakes had invited her ex-boyfriend to their wedding.
"She also brought up Walter once again and my answer was and still is this: Walter is cool with both me and my husband.
"We personally feel there was never a relationship between him and Kenya other than friendship, so girl move on!" NeNe wrote.
During the show, NeNe expressed her disappointment that Kenya failed to respond to her wedding invitation , but admits she could care less now.
"Again, Gregg and I could care less if Kenya attended or not. She remains unimportant to us! I'm just hopeful that Kenya can find a new man to talk about, because Walter is so yesterday," NeNe wrote.
The Real Housewives of Atlanta airs Sunday nights at 8p.m. on Bravo.