WATCH: The New National ENQUIRER Takes Up Double The Covers For World Exclusives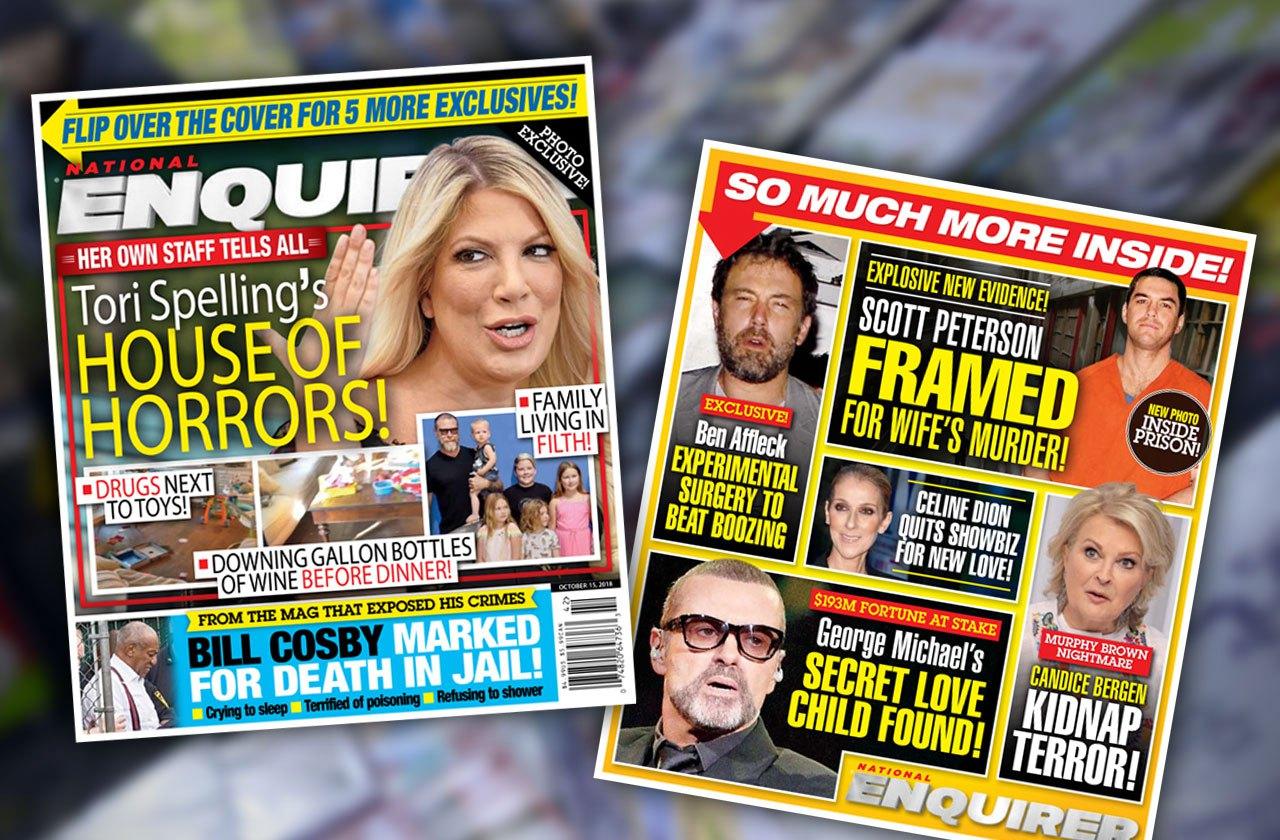 America's most-talked about magazine is back with another bombshell issue packed with celebrity and crime exclusives — as the new issue of The National ENQUIRER once again has readers flipping for the world's biggest stories!
Check out the video above to see how The National ENQUIRER, on newsstands now, has crammed in too many bombshell articles to fit on just one cover! You'll have to turn over the new issue to see all the amazing feature stories, starting with staffers leaking world-exclusive photos of Tori Spelling's shocking House of Horrors.
Article continues below advertisement
Only readers of The National ENQUIRER will get the inside story on the reality star's horrific home life, plus alarming claims about the bizarre kidnapping that Lamar Odom says never happened!
Death Row inmate Scott Peterson is back in the headlines with bombshell new claims that Laci's convicted killer is innocent, and the new issue of The National ENQUIRER has also unearthed the final secret that pop star George Michael took to his grave!