Louise Woodward Resurfaces 20 Years After Being Convicted Of Killing Baby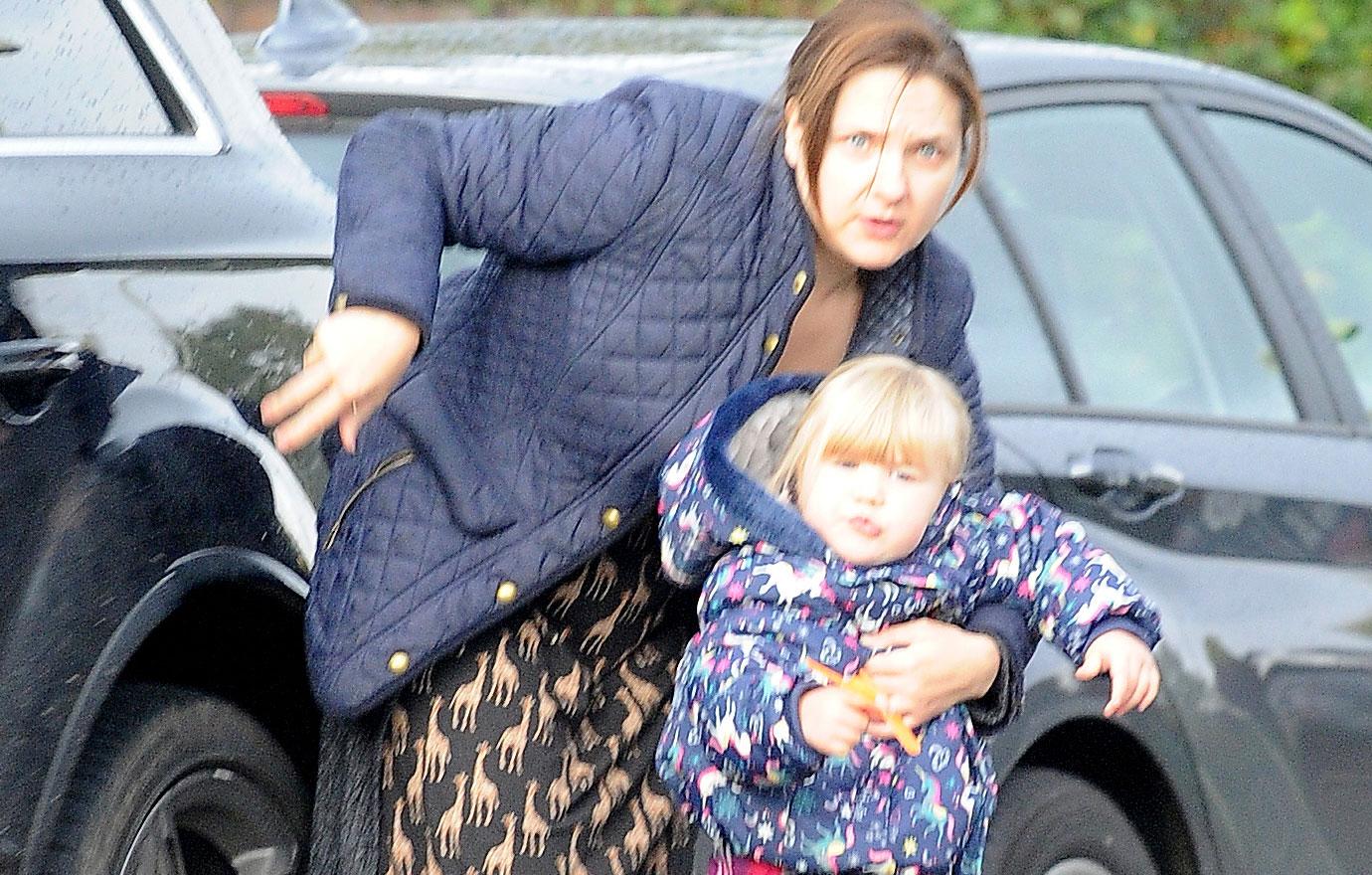 Notorious former nanny Louise Woodward has been photographed doting on her own toddler daughter in England--20 years after she was convicted of killing a baby boy in the U.S.
Woodward, now 39, was convicted of involuntary manslaughter after the controversial "shaken baby" case in which Matthew Eappen, 8 months, died under her care.
In 1997, America was horrified when the 19-year-old British-born nanny who worked for the boy's parents Debbie and Sunil Eappen in Boston, went on trial. Woodward had worked at the job for only ten weeks before little Matthew died.
Article continues below advertisement
Onlookers were shocked by Woodward's supposed cold demeanor in court.
The jury found Woodward guilty of second-degree murder after the prosecution made the case that she had violently shaken the baby, causing his death.
The boy died five days after the incident from brain injuries and had suffered a fractured skull and a blood clot on the brain.
However, teen Woodward's legal team argued the baby's death was caused by an injury sustained weeks before.
A judge sentenced Woodward to life in prison with a minimum of 15 years to be served, but after her lawyers appealed the verdict, the judge reduced the conviction to involuntary manslaughter, saying in court that "the circumstances in which the defendant acted were characterized by confusion, inexperience, frustration, immaturity and some anger, but not malice in the legal sense supporting a conviction for second-degree murder."
Article continues below advertisement
Woodward's sentence was reduced to her time served of 279 days and she was set free. She returned to England to start her life over.
This weekend, photographers caught the former nanny looking like a typical makeup-free mom and strolling with her own daughter, a toddler.
Woodward made a point to safely cross the street while holding hands with the girl. The two went to the child's nursery school in a sleepy village in Shropshire, as The Sun reported.
The ex-au pair is now a dance teacher; she married businessman Anthony Elkes and gave birth to their baby girl in 2013.
The Eappens, who work as doctors, went on to have more children and have lived quietly.
When told about Woodward's pregnancy several years ago, as The Telegraph reported, Matthew's mother Debbie appeared shocked, telling a reporter after going silent for a time, "I'm sorry, I'm going to have to think if I want to make any comment. I didn't know about it."
We pay for juicy info! Do you have a story for RadarOnline.com? Email us at tips@radaronline.com, or call us at (866) ON-RADAR (667-2327) any time, day or night.