Double Wide Fun! 'Trailer Park: Welcome To Myrtle Manor' Returns For Second Season, With Plenty Of Drama On Tap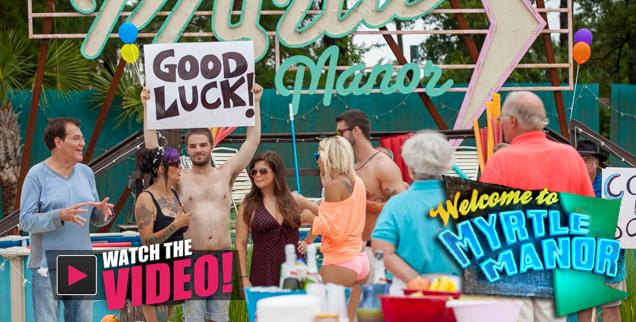 Trailer Park: Welcome To Myrtle Manor returns for its' second season Thursday, and we've got a look at the mobile home mayhem for you right here on RadarOnline.com.
This season will showcase a good-natured rivalry between the Myrtle Manor folks and those in a rival trailer park, Village Creek. As the competitive juices are stoked, the good naturedness melts away, in particular between the two managers, Becky for Myrtle Manor and Village Creek's Roxanne.
Article continues below advertisement
Other key storylines on display this season include newlyweds Jared and Chelsey adjusting to married life -- and clashing over the pitter-patter of little feet; Amanda and Miss Peggy vying for the trailer park's hunky new 23-year-old handyman, Brock; Marvin and Anne's developing relationship; and Bandit's return to the park, causing all kind of headaches for head honcho Becky. To top things off, the emergence of a new neighbor, Stephania, has the trailer park abuzz with controversy.