Michael J. Fox: 'As Long As I Play A Guy With Parkinson's, I Can Do Anything'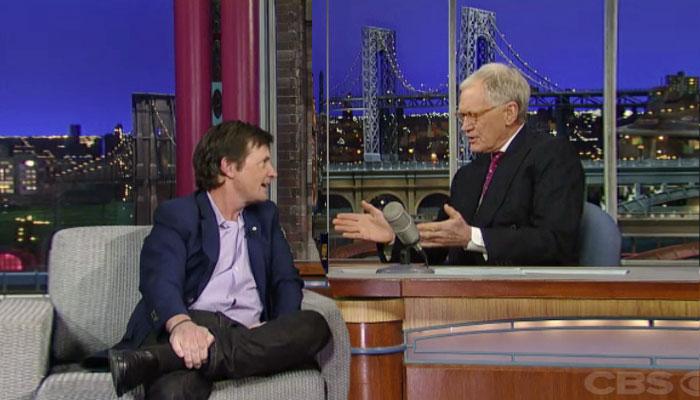 Sitting down with David Letterman Thursday, Michael J. Fox opened up about his yet-to-be-titled NBC sitcom, where he'll play a newscaster getting back to work after being sidelined for a few years with Parkinson's disease.
The native Canadian said cameos he made on shows such as Curb Your Enthusiasm and The Good Wife stirred up his creative fires to get back on the small screen.
"I wasn't doing a lot of work … I just thought, 'As long as I play a guy with Parkinson's, I can do anything,'" he said to thunderous applause from the audience.
Article continues below advertisement
"Makes pretty good sense," Letterman said.
Fox said one key dynamic of the show is how his character, who has been at home for years, co-exists with his loved ones as he gets back to the grind. He added the show contains "liberal doses of his family" based on real-life experiences.
Fox has been a huge force behind Parkinson's research over the last 12 years. The five-time Emmy-winner said while he feels he has a quality life, "It's really a devastating illness for some people.
"We'd really like to figure it out."
Watch the video on RadarOnline.com
The Back To The Future star left Spin City in 2000 to focus on his battle with the disease, which he was diagnosed in 1991. He has four kids with wife Tracy Pollen: son Sam, 23; twin daughters Aquinnah and Schuyler, 17; and daughter Esme, 11.