Matthew Perry Opens Up About His Drinking, Drug Addiction During Friends Era, 'I Was A Sick Guy'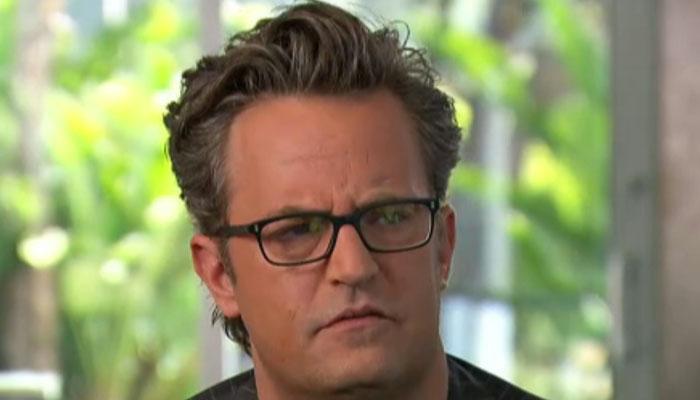 It's no secret that Matthew Perry struggled with addiction issues in his past, but the former Friends star is finally coming clean about his problems and RadarOnline has the details.
In a new interview with ABC News, the actor opens up about the drug and alcohol problem that he dealt with during his stint on the mega-hit television show, admitting that his celebrity status and high-profile addiction actually helped him get clean in the end.
Article continues below advertisement
"Mostly it was drinking, yeah, and opiates," Perry, who has been to rehab several times, confessed when asked about his addiction.
Despite working with Jennifer Aniston, Courteney Cox, David Schwimmer, Matthew LeBlanc and Lisa Kudrow on a daily basis, Perry managed to keep his addiction a secret for quite awhile.
"I think I was pretty good at hiding it, you know, but, you know, eventually people were aware."
The 43-year-old doesn't like looking back at photos of himself taken during those days.
"I honestly recoil," he explains. "It's scary to look at that. I was a sick guy."
Perry's troubles didn't go unnoticed, but he admits that because his struggles were so high profile and in the press, it ended up aiding him in the end.
"It actually ultimately helped me because I couldn't just walk into a bar," he explains. "Everybody in the bar would go, 'You can't do that. I just read that you can't do that.'"
Now active in the sober community with his Malibu mansion being used as a sober living facility called Harry's House, he credits addiction specialist Earl Hightower, who he was honored with in Washington DC earlier this month for their work on drug courts, with saving his life.
"We're award-winning alcoholics," Perry joked.
radar_embed service=kaltura src="http://cdnapi.kaltura.com/index.php/kwidget/wid/_483511/uiconf_id/5590821/entry_id/0_4p5yifi1" width="640" height="388" fv="autoPlay=true&screensLayer.startScreenOverId=startScreen&screensLayer.startScreenId=startScreen"