Matthew Fox Blasts Boy Band One Direction On Conan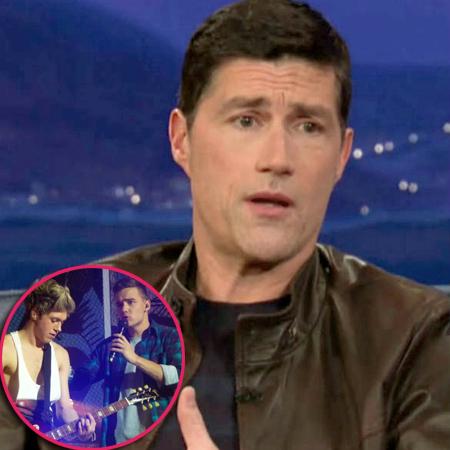 One Direction may be the first British band to ever debut at number one on the U.S. Billboard Charts, but that doesn't mean anything to actor Matthew Fox, who bashed the boy band, and RadarOnline.com has the video clip.
When the Alex Cross star appeared on Conan O'Brien's talk show Wednesday night, he revealed that his 15-year-old daughter is a Directioner, and her love for the band has caused a rift in their relationship.
Article continues below advertisement
"She's a huge One Direction fan. She's got this major crush on Harry Styles," Fox said.
"And I'm a huge music fan, and we're having that classic father-child argument about music right now. So I'm trying to encourage her to explore music that's outside of the boy bands."
Though Fox's unsolicited advice was well intentioned, it caused more harm than good.
"I upset her every time we talk about One Direction, so we've pretty much had to agree to not talk about One Direction at all," Fox confessed.
"Every time she brought up One Direction, I felt it was my responsibility to bust their chops, and she would get very upset."
Watch the video on RadarOnline.com
Needless to say Fox won't be the 1D concert when it comes to town!