Marilyn Monroe's Secret Heartbreak!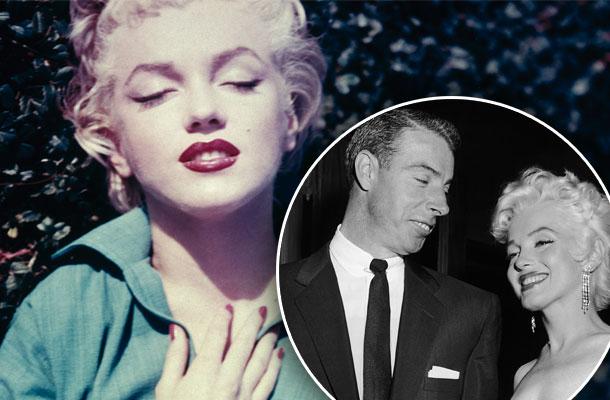 Marilyn Monroe was crushed she could never bear children – and the fact she was infertile led to her divorce from Yankee great Joe DiMaggio!
That's the claim of a bombshell new book, Dinner with DiMaggio by Dr. Rock Positano.
While most believe Monroe's famous scene for Billy Wilder's The Seven Year Itch – the one where a plume of air from a subway grate lifts her iconic white skirt – led the traditional family-man DiMaggio to break off the union, a close friend of the Yankee Clipper, Dr. Positano, claims in his tell-all that the baseball legend's only reason for divorcing the starlet was her infertility.
Article continues below advertisement
"From Joe's point of view, they didn't stay married, because Marilyn was not able to have children. It was as simple as that," Positano writes. "Joe wanted kids, and Marilyn could not have them."
"Brides of Italians deliver babies. Joe wanted kids with Marilyn, and Marilyn wanted to reward him with a family," he continued.
It absolutely crushed Monroe that she could not deliver babies for her devoted husband.
"We got along exceptionally in every possible way," DiMaggio said of Monroe before his death in 1999.
"When we got together in the bedroom, it was like the gods were fighting; there were thunderclouds and lightning above us," DiMaggio once said.
Despite Monroe and DiMaggio sharing intense sexual chemistry, the Blonde Bombshell suffered from bouts of serious depression during their tumultuous two-year marriage.
Article continues below advertisement
DiMaggio complained, "that she wouldn't take a bath for days, probably because of her bouts with depression," Positano writes.
"Though Joe saw Marilyn's behavior become erratic, he was unsophisticated about mental illness, which was not uncommon for men of his age and background," Positano continued. "I had the impression that Joe did not understand what had happened."
In addition to depression, Monroe suffered her entire life from endometriosis – a disorder complicating tissue growth around the uterus – as well as having experienced multiple miscarriages and two ectopic pregnancies, all of which led to her inability to bear children.
In 1957, during her marriage to playwright Arthur Miller, the starlet required emergency surgery for an ectopic pregnancy. The loss devastated the then-31-year-old actress.
She lost another child even further along in her pregnancy while filming Some Like It Hot in 1959.
"Marilyn was hurt," DiMaggio said, "by the whole woman thing – her inability to have children."
The tragic star even told photographer George Barris the year she committed suicide, "What do I want more than anything else in the world? I want a baby! I want to have children!"
Find out more about Monroe and DiMaggio's cursed love in Dinner with DiMaggio, out on May 9.
We pay for juicy info! Do you have a story for RadarOnline.com? Email us at tips@radaronline.com, or call us at (866) ON-RADAR (667-2327) any time, day or night.