'Dyke & Fats' Becomes Instant 'Saturday Night Live' Classic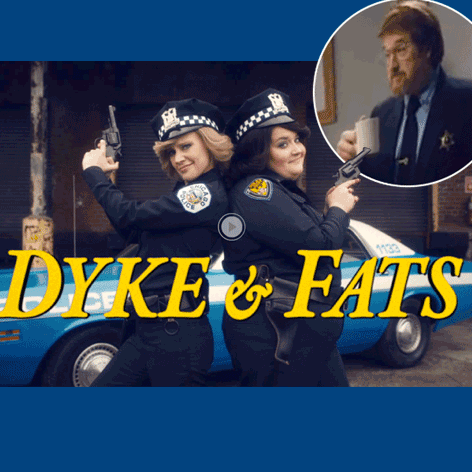 Louis C.K. was the guest host and his monologue proved why he's so hugely popular as a stand up comic, but 'Dyke & Fats,' a show within the show was what actually stole the show on Saturday Night Live.
With Kate McKinnon as Les Dykawitz (aka Dyke) and Aidy Bryant as Chubbina Fatzarelli (aka Fats), the women play cops who always get their man....although Dyke would rather be getting women and Fats can't take her eye off food.
Article continues below advertisement
But just don't make the mistake of calling them Dyke and Fats, as their boss, played by Louis C.K. did.
"You don't get to call us that! Our words!!!" the gals tell him.
These characters, actually created by McKinnon and Bryant, are going to be around for a long time.