Lion Kills 24-Year-Old Intern At California Animal Park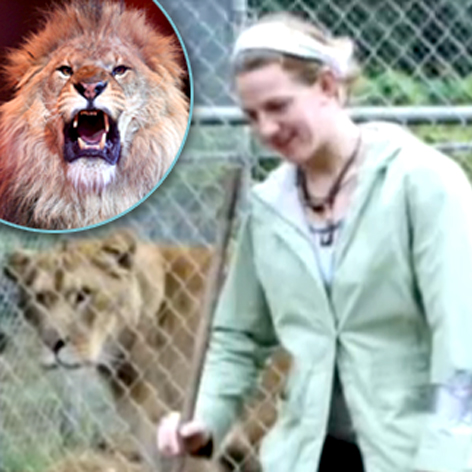 Officials are investigating what led to a lion fatally attacking a 24-year-old intern at Cat Haven, an animal park in Dunlap, California on Wednesday.
The woman, Brier, Washington native Dianna Hanson, died at the scene after police killed the lion -- a 4-year-old male African lion named Cous Cous -- in an attempt to save her, according to Fresno County sheriff's Lt. Bob Miller.
The victim's father, Seattle-based attorney Paul Hanson said that Dianna, an animal lover, "was very excited" to start working at the animal park at the beginning of the year, as "it was just a dream job for her."
Article continues below advertisement
Dianna had always loved big cats, her father said, and "was absolutely fearless" in her life.
Cat Haven has been open since 1993, and is home to exotic species such as Bengal tigers, jaguars and leopards. Cous Cous had once been used on an edition of Ellen.
The killing of the lion generated some controversy, as actress Tippi Hedren (who is Melanie Griffith's mother), said the attack "wasn't the lion's fault … it's the human's fault always."
Humane Society Vice President Nicole Paquette said the incident "should have never happened."
"These are big cats that are extremely dangerous," she said, "and they placed a volunteer in the actual cage with a wild animal."
Watch the video on RadarOnline.com
The incident is reminiscent of the 2007 Christmas Day incident at the San Francisco Zoo in which a 17-year-old boy was killed after a tiger jumped out of its' cage and mauled him.