Kylie Complains About Being A 20-Year-Old CEO: I Have 'Major Responsibilities'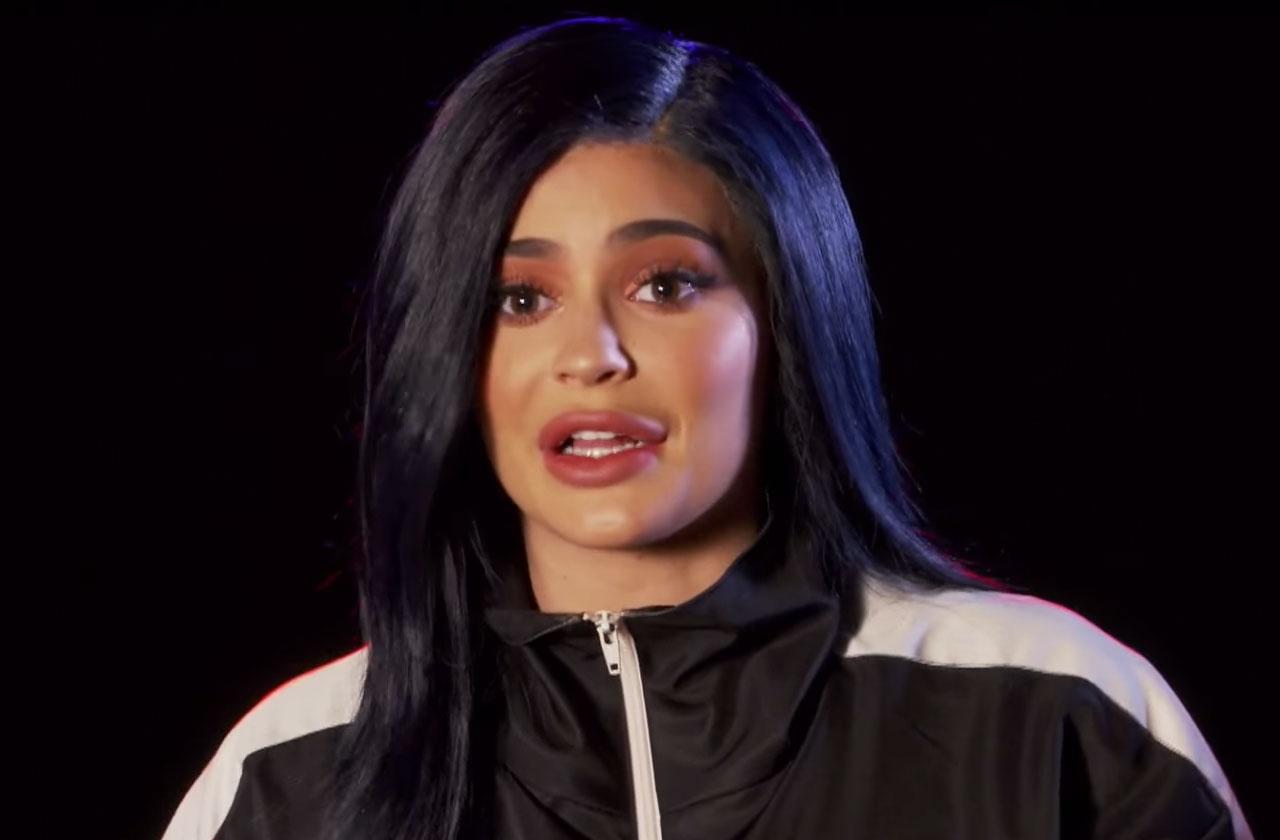 Another episode of Kylie Jenner's failing spinoff, Life of Kylie, kicks off with the now 20-year-old beauty mogul complaining about her CEO position at Kylie Cosmetics and how no one takes her seriously because she is so successful and young.
"The majority of 19-year-olds are still in the trying to figure it out stage or college. Me, it's like, major responsibilities. I feel like a little old woman stuffed in a 19-year-old's body," says the star.
Article continues below advertisement
The episode touches on Kylie and mom Kris Jenner's battle against the known "fake Kylie Lip Kits" which have populated the market and are constantly getting people sick.
"Sometimes I see tweets like, 'This is the worst thing I've ever bought.' And I'm like, 'Oh my God!' And I look into it and it's totally a fake lip kit. I mean, I can tell."
Speaking of how her business started, Kylie says "Ever since I was probably 15 I've been obsessed with lipstick and I was insecure about my lips, so I went to a store and I bought every single lip liner that looks liked the color of my lips, so people didn't think I was wearing lip liner."
As fans know, Kylie has previously admitted that her lip injections are the result of her insecurity.
"Being my own CEO has definitely changed my confidence. Having Kylie Cosmetics keeps me going. When I first launched Kylie Cosmetics, I ordered a really small amount and I was almost certain it wasn't going to sell out. My mom calmed me down and was like, 'It's gonna be fine, Kylie. You're gonna do great.' None of us knew how big it was going to be."
Article continues below advertisement
As the youngest Jenner is know for her partying and taking selfies with her staff, she claimed: "It's not hard to have a relationship with the people who work around me because we didn't start out up friends. We just became cool cause we're always with each other. But I'm not like calling Ariel her makeup artist like, 'Let's go to the mall.' We keep it professional. We understand our positions."
"I definitely had to learn how to balance between friendship and business, just trying to take on the boss role and standing up for myself because people do take advantage of you," she says. "I also learned you can't really let people working around you get comfortable because that's when you get taken advantage of. It's happened way too many times with my family."
The episode ends with the KUWT star saying she's not what people think of her. She loves being a boss and she likes to "prove people wrong."
"I do feel like people don't take me seriously as a businesswoman because of my age and my reputation. But I do think they're starting to."
We pay for juicy info! Do you have a story for RadarOnline.com? Email us at tips@radaronline.com, or call us at (866) ON-RADAR (667-2327) any time, day or night.