Kim Freaks Out Over Surrogate's Safety After Pregnancy Bombshell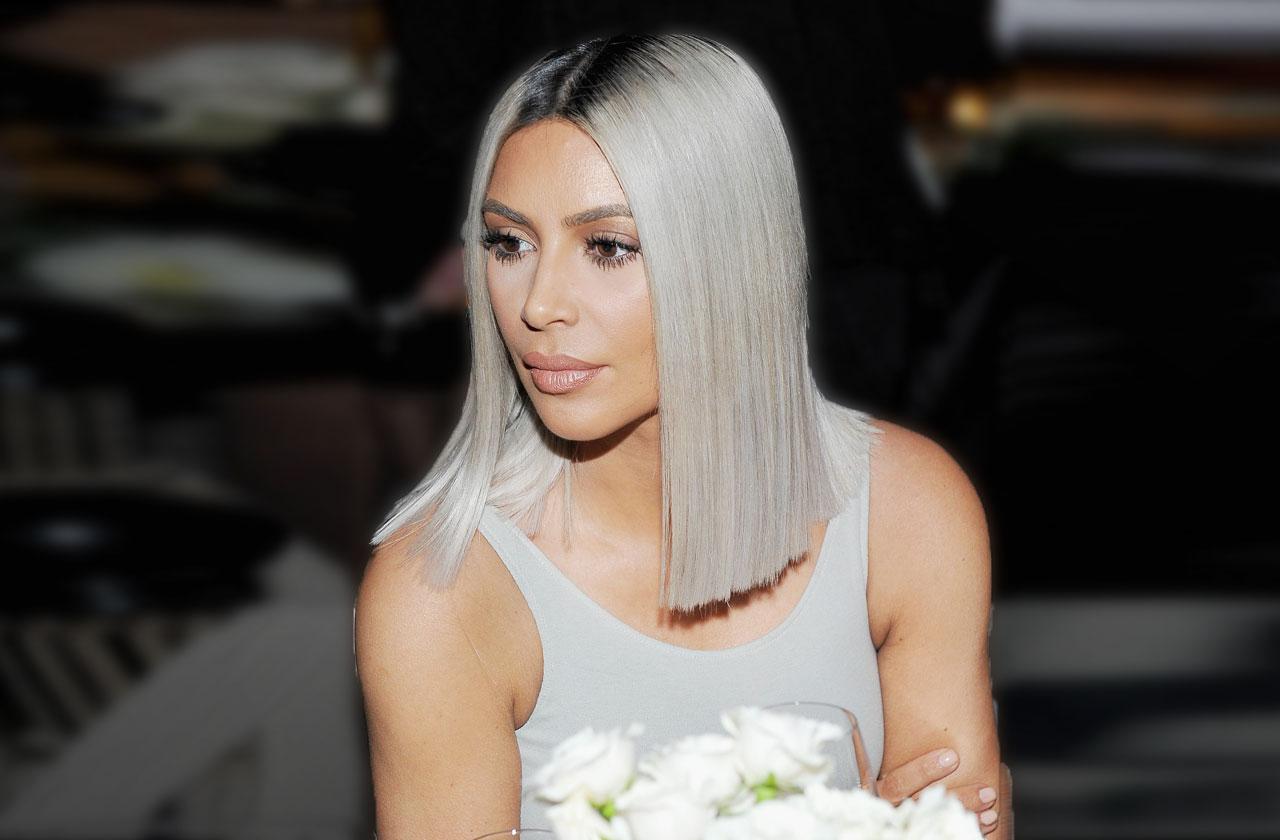 Kim Kardashian is done keeping up the secret of her mysterious surrogate!
In this week's episode of Keeping up with the Kardashians, the 37-year-old reality star opens up about her journey towards having her third child with hubby Kanye West, 40!
"Finding a surrogate that you trust is more difficult of a situation than you can imagine. It took a year to find her and she passed all of her tests, so I am going with it," Kim revealed to sister Kourtney, 39, in the show.
Article continues below advertisement
Of course, Kim's surrogate turned out to be a complete success. To fans' delight, she even told her family the news via FaceTime, saying, "Guess what? We are having a baby and it's a girl!"
"I am so excited! I don't know whether to eat donuts and celebrate or just go to the gym. Kanye and I do nothing for nine months. I am going to totally forget about the baby and a month before she is born we are going to be like, 'oh no! We have to get a nursery!"
But Kim's bundle of joy quickly turned into a bundle of nerves – and it had nothing to do with her MIA Yeezy rapper hubby!
"I don't want people to find my surrogate. I don't want people following her and chasing her. It is a safety thing," Kim said to her sisters, adding, "It is frustrating to not be able to do it on your own. It is a weird dynamic. When you are not carrying it yourself it is a fine balance. I don't want to be that person that is trying to control her every move."
Article continues below advertisement
The storyline then changed to focus on Kourtney's relationship with 23-year-old model boytoy, Younes Bendjima – who she's been dating on and off for almost a year since her split from ex Scott Disick, 33.
After refusing to say her boytoy's name on-camera, Kim and Khloe tried to force her into it by attempting to set her up on a date, to which Kourtney refused and admitted that the issue had to do with her right to privacy!
"I don't feel like sitting and airing my business and I am not using it on the show. His name is in the press but I don't feel like I need to expose every aspect of my life and I don't need to," Kourtney yelled at Khloe during a heated conversation.
Khloe blasted back at her and screamed, "Stop saying you are going on these vacations then if you are not going to say his name. Get over yourself it is so strange. I am not asking for his dick size!"
Article continues below advertisement
But finally at the end, Kourtney revealed that her and Younes were, in fact, together and were quite serious.
Although she dodged the "love" question, she revealed the truth that everyone already knew – that her and Bendjima were in a relationship!
The show wrapped up with a look into momager Kris Jenner's manipulative plot to pin Kim and Khloe against their youngest sister, Kylie Jenner!
When Khloe and Kim realized that the only reason that Kris and Kylie had suddenly become super close is because the 20-year-old makeup mogul is Kris's new cash cow, Kris twisted the knife even further, showing off a brand new toaster that she got from Kylie!
"She buys me nice things to let me know she's thinking about you. It sounds like you are a little jealous," Kris told her daughters.
Khloe asked, "So do we have to buy your love?" Kris responded, "Out with the old and in with the new."
As fans know, the pregnant girlfriend of Cleveland Rockets basketball star, Tristan Thompson, 26, has been working on strengthening her bond with Kris. She previously revealed that her move to Ohio had caused a rift between them, and she wanted to fix it.
Article continues below advertisement
So naturally, Khloe decided to buy her mother's love by booking Saks Fifth Avenue for an exclusive mother-daughter shopping trip – and it worked!
As soon as Kim realized she was no longer Kris's money-maker, she became livid and decided to go talk to sister Kylie about the toaster. Shockingly, Kylie told her big sis that she did not buy Kris a toaster. At that moment, the girls realized they were all being scammed by their own mother!
"You've been manipulating all of us and using your daughters into buying you things! "You are teaching us lying, scamming and stealing," Kim blasted at her
mom, to which Kris responded, "They are life lessons."
Do you think that Kris Jenner loves Kylie Jenner the most right now because she is the money-maker? Tell us your thoughts in the comments below.
We pay for juicy info! Do you have a story for RadarOnline.com? Email us at tips@radaronline.com, or call us at (866) ON-RADAR (667-2327) any time, day or night.