Kim Zolciak's Turkey Talk: I'm Thankful For Hubby's Rear End!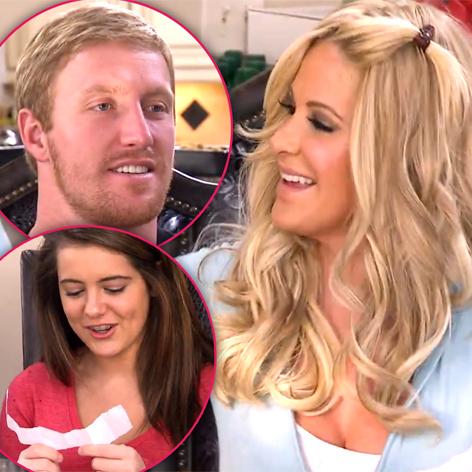 Kim Zolciak doesn't hold anything back, even on an occasion like Thanksgiving.
On the latest edition of her show Don't Be Tardy, the sassy Southern belle sat with her family at the table, where they observed a long-honored family tradition: Writing down things they're thankful for, tossing them in a bowl, and reading the entries aloud.
"I do have good memories from my past," said Kim, 34, who's married to 27-year-old Atlanta Falcon Kroy Biermann, "and I want to pass them onto my kids."
Article continues below advertisement
So what were Kim and Troy thankful for?
Her response was, "My husband's tush," while he said her "amazing a**."
The former Real Housewives of Atlanta star married the defensive lineman in Nov. 2011.
Watch the video on RadarOnline.com
Don't Be Tardy airs Tuesdays on Bravo at 10/9c.