Heartburn Sends Kim Kardashian To Holistic Healer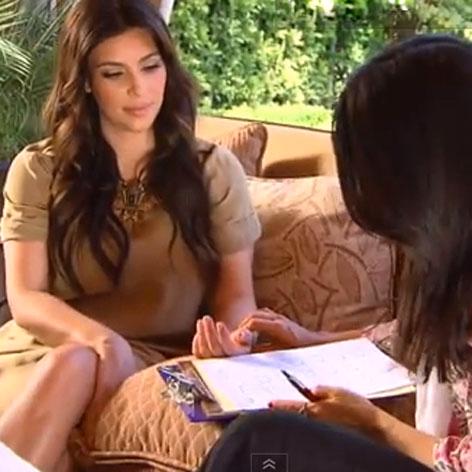 This season's edition of Keeping Up with the Kardashians has closely chronicled Kim's health through her pregnancy with newborn daughter North West, and on Sunday's episode, we see America's premiere socialite seek help for a case of heartburn via a holistic specialist named Marta.
In the clip, Kim grouses, "I'm having the worst heartburn and it's getting worse and worse -- it's the point where I'm claustrophobic, like it's hard to breathe."
MORE ON:
Keeping Up With the Kardashians
Article continues below advertisement
Marta replied, "That's not fun," before examining Kim's pulse and tongue while sister Kourtney looked on.
The holistic healer suggested Kim consume ghee, a South Asian clarified butter Marta and her colleagues feel is a boon to pregnant women. Mom-of-two Kourt chimed in that the baby's brain is better developed as a result.
Watch the video on RadarOnline.com
Keeping Up with the Kardashians airs Sundays at on E! on 9/8c.