Kim Kardashian Threatens To 'Call The Cops' At Boozy Khloe & Kris!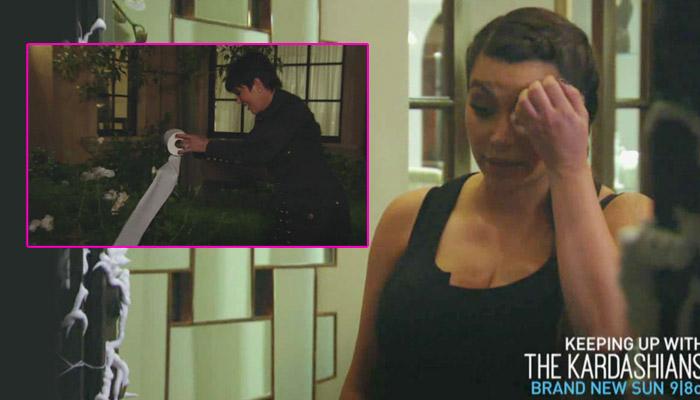 Pregnancy did not give Kim Kardashian a sense of humor and RadarOnline.com has the video from the night she got so mad at her mom and sister that she threatened to call the cops on them !
In a sneak peek of the upcoming episode of Keeping Up With the Kardashians Khloe says that Kim and Kourtney are shutting her out.
"I don't like being ignored by you two," Khloe tells her sisters as they refuse to respond to her.
Article continues below advertisement
So her mom Kris Jenner comes to the rescue but her big plans to cheer Khloe up end up infuriating Kim so much that she says she could have called the police on their prank.
"Khloe's been feeling a little left out lately so I'm going to show her a really fun night out on the town," the family matriarch says and after tequila shots they decide to toilet paper Kim's house.
The expectant mom has no love for her family members trashing her yard with the toilet paper in her trees.
"I am so pissed," Kim says about the prank that she thinks has gone too far.
"If I wanted to call the cops on you guys I could," she threatens the culprits.
Keeping Up With the Kardashians airs Sunday on E! at 9/8c.