Kim Jong Un Endorses Same Sex Marriage, SNL Style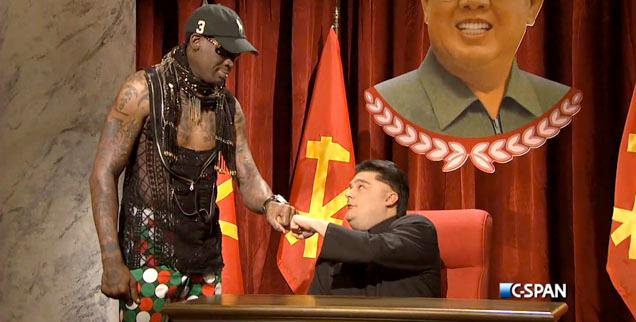 Kim Jong Un has made the shocking announcement that he's endorsing same sex marriage in North Korea! Or at least Bobby Moynihan , playing the dictator did, on Saturday Night Live.
He said he'd come to the conclusion that same sex marriage should be allowed after a nephew confessed to him that he was gay. Of course, he also had the nephew executed.
The North Korean leader then went on to brag about his own sexual conquests, insisting that he'd bedded millions of women and if you don't believe him, well, you too can be executed.
Article continues below advertisement
And just for good measure, Dennis Rodman returns for a visit with his "friend for life."
You can watch it all unfold here!