'Send The Ambulance Now!' Kid Rocks Screams In 911 Call For His Dead Assistant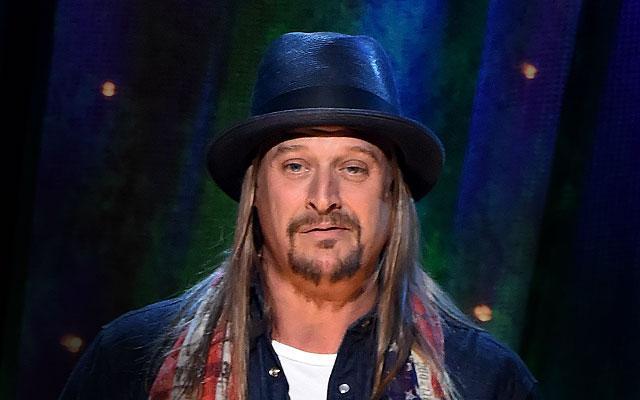 **WARNING: The language on the recording is very graphic.
A frantic Kid Rock called 911 on Monday begging the operator to send an ambulance for his assistant, Michael Sacha, and RadarOnline.com has obtained the expletive filled audio of the desperate plea for help.
"We need an ambulance," Robert Richie said. "My assistant looks to be dead from a Polaris ATV accident."
The operator tells him that his phone is breaking up as he gives his phone number and the code to the gate in his Tennessee home.
Article continues below advertisement
"Have you sent an ambulance?" he asks the operator, growing increasingly upset.
"I have not yet because I don't know what is going on," she says and he begins yelling at her.
"SEND THE AMBULANCE NOW," Richie screams and she tells him again that she needs to know what happened.
"I don't know!" he yells. "My Polaris is off the driveway and it looks to be my assistant dead. There is a body laying next to it. It's my friend Mike. I need a f**ing ambulance."
As she continues to ask him questions he completely loses his temper and starts screaming at her.
"What part of send an ambulance don't you f**king hear? SEND THE GODDAMN AMBULANCE NOW!"
The operator says to Rock "You yelling at me is not going to help the situation," and a female voice is then heard on the call.
"I'm sorry we're very upset and in shock," she explains, and says they don't know what happened. "We were going to drive to the airport and we couldn't find his assistant. I haven't looked at the body because I can't look. He appears to be dead. I don't know what happened. I have no idea. We woke up and he wasn't in the house and we came to look for him."
Article continues below advertisement
"Can you please just send somebody?" she begs the operator.
After more questions the operator asks if they can perform CPR on the body and the woman says he is not breathing.
"I don't want to look. I don't think he is alive. He is dead. I don't want to touch him," she says.
She tells the operator, "He said his head is all smashed up, he's gone. He's not breathing. I'm only being told. I do not want to look."
Rock sent a heartfelt message about Sacha, saying he was "beyond devastated" about his death.
"He was a member of our family and one of the greatest young men I have ever had the pleasure to not only work with, but also to become friends with," he said. "I know I speak for us all in sharing my deepest condolences to his family. I cannot imagine how they must feel."
Stay with Radar for updates to the story.