Khloe Kardashian Mercilessly Mocks Kris Jenner Behind Her Back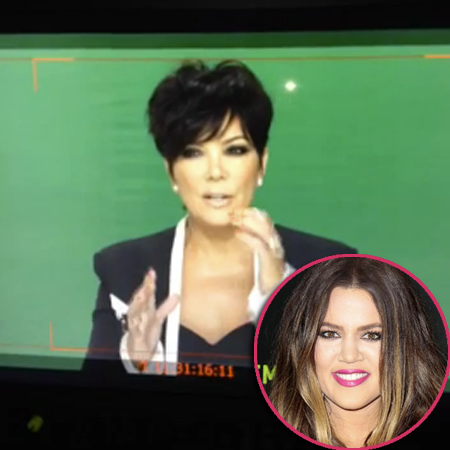 Note to Kris Jenner: Don't turn your back on Khloe!
In a hilarious video on the hottest new app Keek, Kris' outrageous middle daughter narrates her mom's every move -- unbeknownst to her -- as Kris stands in front of a green screen preparing to tape a segment for QVC.
In the video, we see Hollywood's most famous momager mugging in front of the camera. But what mom Kris doesn't know is that Khloe is watching the taping from a monitor behind the scenes and mercilessly mocking her.
Article continues below advertisement
As Kris does her thing, Khloe sarcastically narrates the video, saying: "Work it Kris... Pose it, pose … Look she's still posing even when she's not on camera… Look at the fake smile… Ah, big smile... Oh, there ya go… Work it girl… Work it… Pose… Yep, they're staring at you… Put the head down… Yeah, Look at your t*ts. Look at your t*ts.
They look good… They look good… Ah, with that fake smile… Sell that QVC product b*tch… OK… Ooo!"
Sell it @krisjenner Mar 6, 2013| Source: Keek.com
Watch the video on RadarOnline.com (WARNING: Video contain crude language)
You can see more funny Kardashian home videos, courtesy of our friends at OK!