Splash Shocker! Kendra Wilkinson Refuses To Dive, Quits Show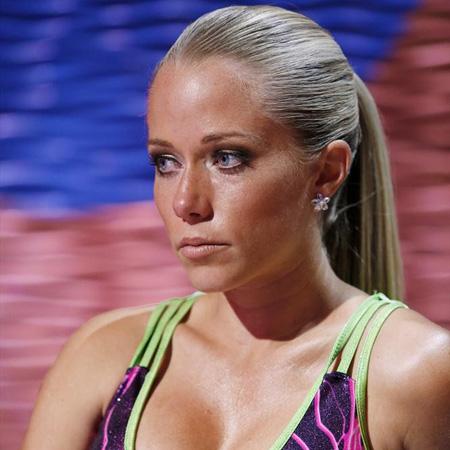 In a surprising move, Kendra Wilkinson has quit ABC's diving competition show Splash, saying she just couldn't overcome her debilitating fear of heights.
On Tuesday night's episode of the surprise hit, the former Playboy playmate -- who was paired with extreme skier Rory Bushfield for a synchronized diving challenge -- refused to dive off the 23-foot platform, thereby eliminating her from the show.
"I'm so sorry, everybody," Wilkinson, 27, said, as her voice cracked with emotion. "This is the first time in my life I've quit something. This will haunt me for the rest of my life."
Article continues below advertisement
In a post later on Twitter, the blonde beauty added, "Damn I got a lot of hate tonight but ill (sic) take it. Big mistake signing up for the show. Sorry I let you all down."
With Kendra out, Louie Anderson and Kareem Abdul Jabbar remain at the bottom of the leader board.
The seven remaining contestants dive again on Splash next Tuesday at 8/7c on ABC.