Katherine Webb: ESPN Doesn't Need To Apologize, Shocked At Twitter Explosion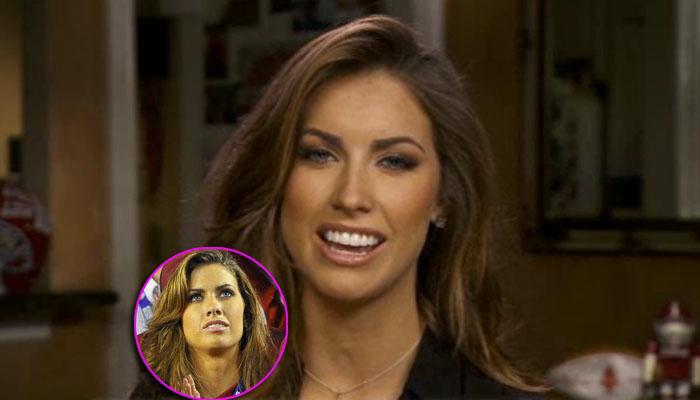 Overnight celebrity Katherine Webb told the TODAY show Wednesday she didn't feel ESPN needed to apologize to her for commentator Brent Musburger's leering comments as she sat in the stands watching boyfriend A.J. McCarron play in the BCS Championship game Monday night.
"I think the media has been really unfair to him,'' the stunning ex-Miss Alabama USA told Matt Lauer. "If he would've said something along the line that we were hot or sexy or made any derogatory statements like that, I think that would've been a little bit different, but the fact that he said that we were beautiful and gorgeous, I don't see why any woman wouldn't be flattered by that.'
Article continues below advertisement
As we previously reported, after Musberger's rant calling Webb "a beautiful woman," the network's communications Vice President Mike Soltys said Musburger's "commentary went too far and Brent understands that.''
"I don't think an apology was needed, honestly,'' the 23-year-old Webb said. "Of course, I appreciate it, but at the same time, I don't think that I needed an apology.''
Webb said she was "really shocked" as her Twitter follower count ballooned from 2,300 to 220,000 after her swift rise to prominence, but felt it was somewhat distracting from the issue at hand -- Alabama's victory over Notre Dame in the big game.
Watch the video on RadarOnline.com
"I think that we need to draw back our attention to who the real winners are, and that's the Alabama football team," she said. "They spent so long getting ready for this season and they won their second back-to-back national championship, and that's such an accomplishment."
Visit NBCNews.com for breaking news, world news, and news about the economy