Kardashian Clan Hunts Aliens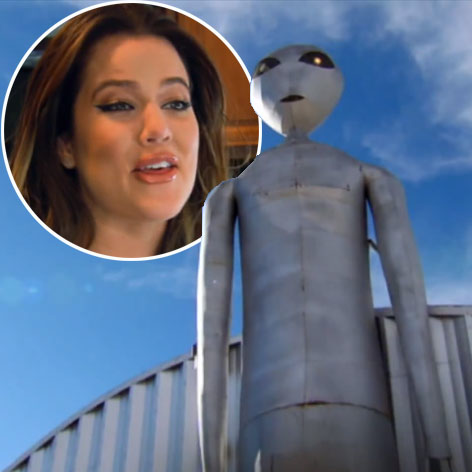 Couldn't they just look at each other? That wacky Kardashian family goes on a hunt for aliens on the next episode of Keeping Up with the Kardashians, and they end up at the infamous Area 51.
The family, including then still-together parents, Kris and Bruce Jenner, took a motorhome trip with their daughters, and landed in southern Nevada.
Area 51 is the epicenter of UFO and government conspiracies, and Khloé Kardashian, in particular, thought it was scream-worthy.
Article continues below advertisement
You'll have to watch Sunday night's episode to see what theories the Kardashians come up with. You can watch a sneak peak HERE:
youtube=https://www.youtube.com/watch?v=5Tf4fH8xmao&w=640&h=360