Justin Timberlake & Jimmy Fallon Let Loose With 'History Of Rap 4'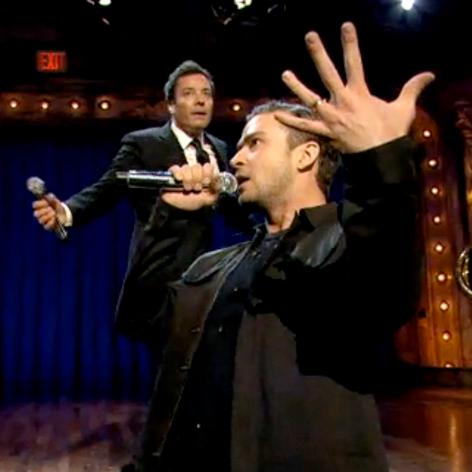 Justin Timberlake finished up his week on NBC's Late Night with Jimmy Fallon on a high note.
After teasing that they couldn't possibly do another rap medley, the singer and his host did just that with a raucous and funny History of Rap 4.
For more than six and a half exhausting minutes, the pals sampled 26 different tunes!
Highlights included Jay-Z's Izzo, The Notorious B.I.G.'s Hypnotize, Eminem's Lose Yourself, and the essential rap classic from 2 Live Crew, Me So Horny.
Article continues below advertisement
Is this JT and Fallon's final History of Rap? Don't count on it. These guys have way too much fun doing them.