Joel Madden Reveals How He Won Over Nicole Richie: 'Just Give Me A Shot! One Date!'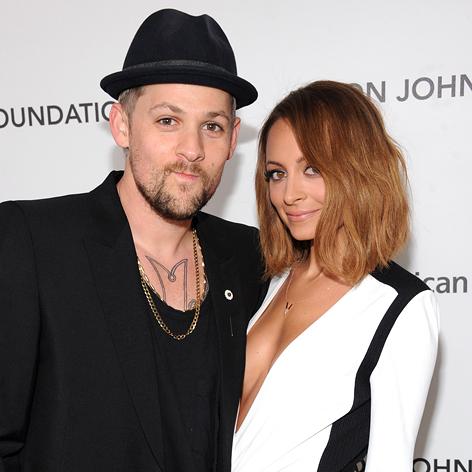 Nicole Richie might not have worn her wedding ring when she stopped by Jimmy Kimmel Live! last week, but in a move that's bound to dismiss talk of trouble in her relationship, husband Joel Madden, and her dad, iconic pop star Lionel Richie, are talking up the virtues of their long-standing relationship.
Joel, 32, sat down with 60 Minutes in Australia over the past few weeks, opening their cameras into his very private world with Nicole, 31, and their two children, Harlow, 5, and Sparrow, 3.
Article continues below advertisement
"He's very romantic," Nicole told journalist Liz Hayes, in a teaser of the tell-all interview posted on the 60 Minutes website.
But a candid Lionel revealed his initial reluctance at his daughter's romance with the "Good Charlotte" rocker after the pair started dating in December, 2006.
"This was not prince charming, let me be honest with you," the All Night Long singer said, sitting next to Joel, before going on to discuss how he was able to win him over.
In another video, which you can watch here on RadarOnline.com, The Voice Australia star Joel recounted how he convinced the ex-reality star to go on a date with him.
"I am not for every woman," confessed Joel.
"Obviously, the first thing is, 'What does your guy look like?' I am not the tall, dark, handsome guy. But it's when you get to know me, like how I got Nicole.
"When I would first see her around, we were friends, I was like, 'Just give me a shot! Just give me a shot. One date.' (I thought), if I get my foot in the door.
"That's how it has always been with girls. I have never been the obvious (choice).
"But once they give me one date, you know, I do the song and dance. That's how it was with my wife."
This week, both Life & Style and In Touch reported Nicole and Joel were leading isolated lives.
"They've been living separate lives for a while," an insider said, adding that "Joel is never around."
youtube