Business Executive Who Slapped Toddler On Plane Fired From Job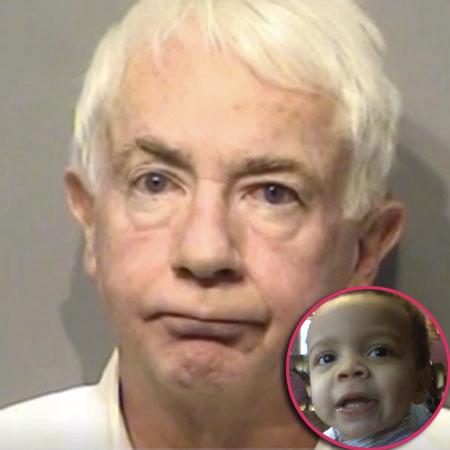 Joe Rickey Hundley, the Hayden, Idaho man accused of slapping a baby on a February 8 Delta Air Lines flight from Minneapolis to Atlanta, has been fired from his high-profile job in the defense sector.
AGC Aerospace & Defense said in a statement, "Reports of the recent behavior of one of our business unit executives while on personal travel are offensive and disturbing. We have taken this matter very seriously and worked diligently to examine it since learning of the matter on Friday afternoon.
Article continues below advertisement
"As of Sunday, the executive is no longer employed with the company."
Hundley was initially suspended from the job after the incident, which, according to court docs, occurred when the child began crying as the plane made its descent into Atlanta.
He then told the 19-month-old boy's mother, Jessica Bennett, to "shut that N-word baby up," before smacking him in the face, leaving a scratch under his right eye. There was a witness in the incident, according to court docs.
"I could not believe that he would say something like that, and to a baby or about a baby," Bennett told KARE. "And then to hit him was just, I felt like I was in another world. I was shaking."
Watch the video on RadarOnline.com
Hundley, who has a past assault conviction from 2007, faces up to a year in prison in connection with simple assault on someone under age 16.
Bennett's attorney John Thompson told CNN's Starting Point, "The family wants to make sure that Mr. Hundley and anyone like Mr. Hundley never does something like that again."