Jodi Arias Confesses 'I Don't Know If I'll Appeal' Conviction As Lifetime TV Movie Stirs Controversy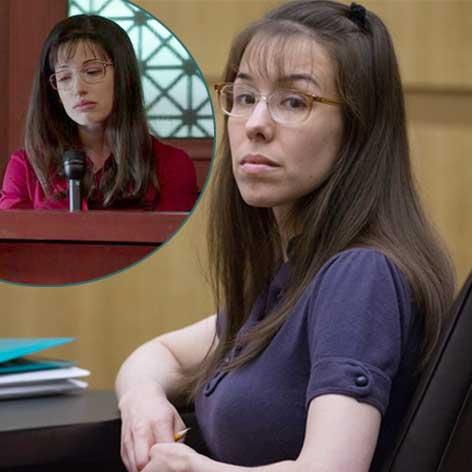 Jodi Arias tweeted up a storm Saturday night just as the TV movie about her case aired but the convicted murderer never mentioned the Lifetime flick.
Instead, she wanted her followers to know she is not currently accepting donations for appeals because, she wrote, "Just don't know yet if I will plea or appeal."
Arias also warned that anyone soliciting funds on her behalf was "not legit."
And who is doing the tweeting for her? Jodi isn't saying but she did write that it's NOT Donovan Bering, herself a convicted felon!
Article continues below advertisement
Arias has been convicted for first degree murder in the stabbing and shooting death of Travis Alexander.
Following the conviction, Arizona law required that the jury vote unanimously on imposing the death sentence, which didn't happen.
Unless the prosecution and the defense teams now reach an agreement on taking the death penalty off the table and sending Jodi to prison for life, a new jury will have to be empaneled to hear the sentencing arguments.
If Arias was allowed to watch the movie about her, Jodi Arias: Dirty Little Secret, she didn't own up to it.
Plenty of other viewers certainly did.
The ratings won't be available until Monday but given the controversy surrounding it and that the flick had mostly good reviews, the numbers are expected to be good.
It was worth watching, wrote the New York Daily News, because "Tania Raymonde, who plays Arias with a disturbing intensity that makes her more than just another psycho stalker."
Article continues below advertisement
And on the Justice for Travis Alexander page, one fan wrote, "well props too lifetime the jody arias movie dirty little secret threw her under the bus lol made her out too be what she is a bat shit crazy whacko"
Another trial watcher took a different view, writing "BOYCOTT!!!"
Lifetime will be repeating the movie several times this week. You can watch the trailer here and tell us what you think of Dirty Little Secrets in Comments, below.