Justin Bieber Attacked On Stage By Fan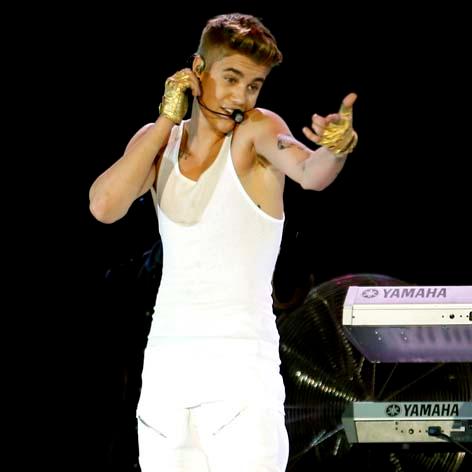 Justin Bieber was attacked on stage in Dubai on Sunday as a fan grabbed him from behind and pushed over his piano as security stormed into the situation. The suddenly violent incident was captured on video, which you can see here on RadarOnline.
Bieber was at the piano performing "Believe" when he was grabbed by the fan who charged on to the stage, according to several reports and as the video clearly shows.
Article continues below advertisement
Security then rushed into the situation and slammed into the fan. In the chaos, the fan pushed over the piano, which was not used for the rest of the show, reports said.
Bieber did not stop his song and The National reported he then took a three-minute break and came back on stage for an encore.
youtube