Jessa Duggar Slams Fans After Parenting Backlash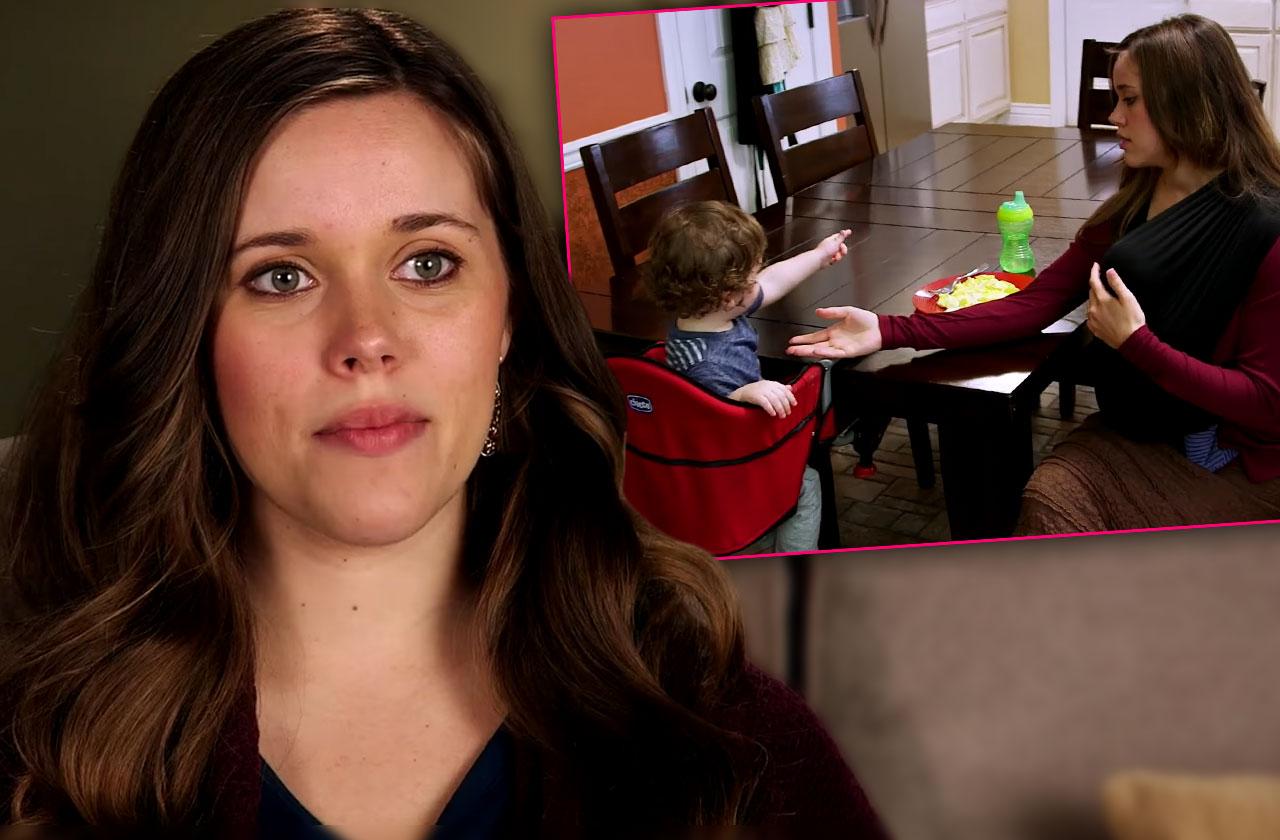 Jessa Duggar recently slammed her fans after they accused her of training her kids like animals.
The drama started earlier this month on Valentine's Day, when Jessa posted a touching tribute to her hubby, Ben Seewald.
"Best friends forever," Jessa wrote of her husband. "I don't know another dad who is more involved in the diapers, cuddles, wrestling matches and training moments as you are."
The post raised eyebrows as fans picked apart the Counting On star for using the word "training" as a way to describe how her children are raised.
Article continues below advertisement
"Training is for dogs, not humans," one user wrote to Jessa.
The 25-year-old reality star responded to the social media troll in an attempt to defend herself.
"We train for occupations, we train for jobs, we hire personal trainers for our fitness…and we train/teach our kiddos in right behavior in the hopes that they will grow up to be caring, thoughtful and responsible adults," Ben's wife responded.
"But I agree – dog are not humans. Thank you for making that distinction," Jessa continued sarcastically.
Unfortunately for the reality star, the debate did not settle down. Another user critiqued Jessa's response, explaining that while her argument is "true," training in the gym and at work are different.
"Those forms of training are a) entered into optionally and willingly by the people involved, and b) don't ever involve physical punishment," wrote the fan.
Then Jessa once again clapped back – this time trying to place her and her hubby in positive light.
Article continues below advertisement
"Our boys are well loved (and sometimes a bit spoiled)," said the star. "But it is not good parenting to never tell your child no. We should definitely give reasons for why we ask them to do or not do things," she said.
The couple can't seem to escape drama regarding their two sons, Spurgeon, 2 and Henry, 1. Earlier this week the couple were under fire for allowing their son to play around hard objects, Radar reported.
Addtionally, Jessa recently went behind her father Jim Bob's back and allowed her son to watch reality TV – an act that was forbidden when she was a child, Radar reported.
What do you think of Jessa's clapback? Tell us in the comments!
We pay for juicy info! Do you have a story for RadarOnline.com? Email us at tips@radaronline.com, or call us at 800-344-9598 any time, day or night.