The 'Hangover' Wolf Pack Takes On Jennifer Aniston In Hysterical 'SNL' Look-Alike Contest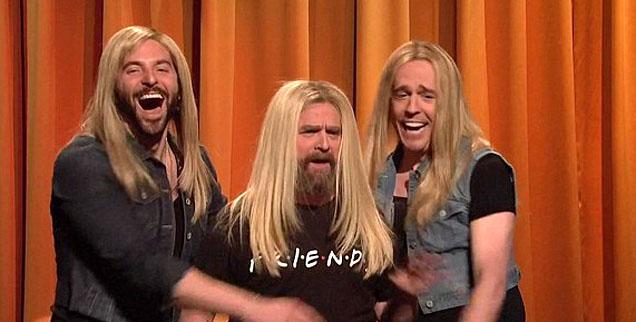 With Zach Galifianakis as the killer host of Saturday Night Live last night, it was a sure bet that the rest of his Hangover Wolf Pack would show up.
And did they ever -- in a Jennifer Aniston look-alike contest!
Jason Sudeikis played the contest's host and awarded Zack eighth place. He didn't take the news well, especially as one after another of the show's regulars -- in their 'Rachel' wigs -- took places above him.
Article continues below advertisement
The winner? It was a tie between Bradley Cooper and Ed Helms!
And when the trio decided to sing the theme song from Friends, well you just have to see it.
youtube